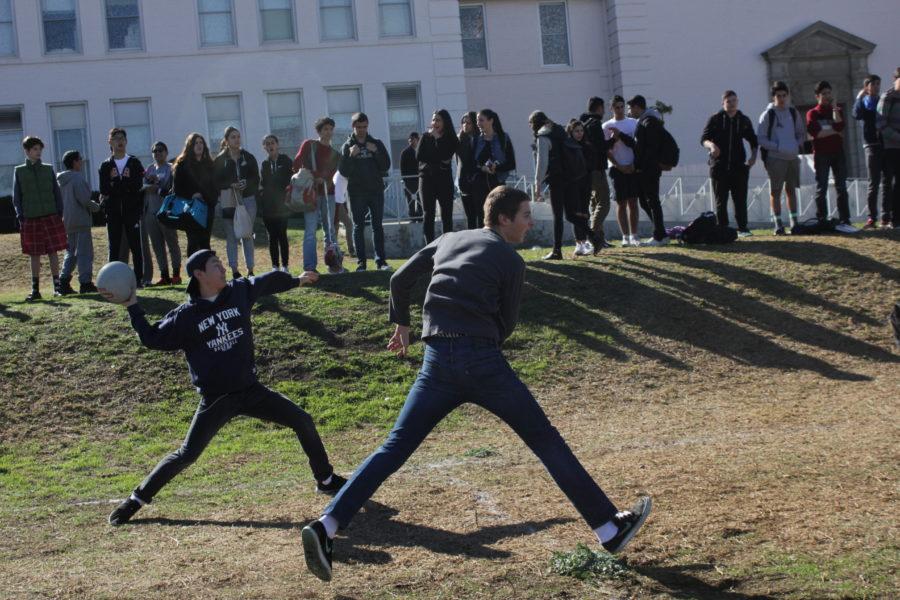 Jason Harward, graphics editor
During the second day of Wish Week activities, all four grades took part in an epic dodgeball tournament. In the first round, the seniors knocked off the freshmen, while the sophomores pulled off an upset against the juniors.
In the championships, the seniors showed they were truly the best dodgeball team on campus. After the tournament, multiple free-play games ensued, and the fun lasted until lunch ended.
[slideshow_deploy id='27580′]
Wish Week festivities will continue every day this week.
Wednesday – Disney Day
Thursday – Staff Karaoke on Front Lawn
Friday – Basketball Game vs. Lawndale, Fatburger Food Truck, and special guest Lillibeth
[slideshow_deploy id='27580′]
Wish Week Day One Slideshow: Miracle Minute Assembly
Wish Week Comprehensive Video and Article