Dami Kim, social media director
Just days after winning the title of girls' CIF Cross-Country Division 3 champion, Sydney Segal competed in the Nike Cross Nationals finals on Dec. 1 in Portland, Ore., and finished the race in 20:31. Segal placed 35th out of 199 top runners in all divisions, from across the nation.
The multiple loop race course was approximately 3.1 miles long with muddy hills and man-made obstacles built on the horse racetrack. Segal felt fortunate that she was invited not only to race in the nationals, but also to race in $670 worth of Nike gear for free.
"Everything was paid for, from flying out there to staying at the hotel to just running in the race, it was the best experience I have ever had," Sydney said. "I had so much fun jumping over obstacles like the hay stacks during the race."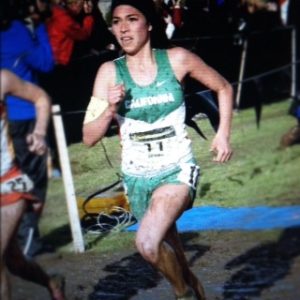 According to Sydney, running in Nationals meant more than just winning the title. The experience taught her to appreciate the difficult practices she had for the past few years of her running career.
"I was only a junior when I joined the cross-country team," Segal said. "Even though I felt like I was dying in that last stretch of the race, I had nothing else in my mind but how important it was to end my last high school cross-country season on a good note. Every second of all those hard workouts were worth it."
Cross-country and Track and Field head coach Jeffery Fisher was proud of Segal's past accomplishments and her results from Nationals.
"It was certainly the most interesting race I have ever seen in my coaching career," Fisher said. "I'm happy for her and glad to see that she progressed every year. She sets a good example as a student athlete and I look forward to seeing her achieve greater things in the future."
Segal attributed her accomplishments to her coach.
"I can only thank coach [Fisher] for investing time and energy into me and helping me accomplish my goals," Segal said. "I have grown so much more as an athlete and as an individual, so thank you coach!"
Segal hopes to win the mile in Track and Field CIF in the upcoming season. With new goals in mind, she plans to run in college for both cross-country and track and field.