'Framing Britney Spears' rightfully sparks overdue conversation about Spears's conservatorship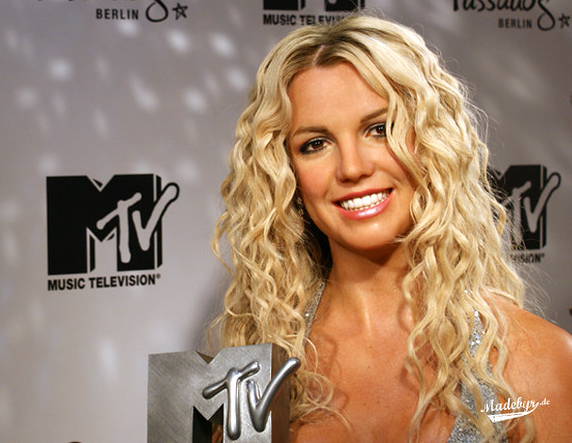 Candice Anvari staff writer
Thirteen years. That is how long it has been since the Los Angeles Supreme Court enacted Britney Spears's conservatorship. The New York Times' documentary "Framing Britney Spears" on FX and Hulu brilliantly focuses on the past 13 years of Spears's life, as it documents her rise to stardom and her eventual downfall. The documentary is an absolute must-see because it perfectly rejects the perception that Spears is just another crazy Hollywood celebrity.

Starting in the 1990s, the documentary recounts Spears's journey to fame by showing how the country was enthralled by the small-town singer amid the Monica Lewinsky scandal. The feature follows Spears's career, showing both the high moments of her career and her low, personal moments. One of those low moments occurred in 2008 when Spears was forced to accept a conservatorship. A conservatorship is when a judge appoints a guardian or a protector to manage the financial affairs and daily life of another due to that person's physical or mental incapabilities or old age. Today, Spears's father, Jamie Spears, is still her conservator.

The documentary begins by interviewing Spears's former assistant, Felicia Culotta, who accompanied Spears around the world when Spears was 15-years-old. The New York Times' decision to include Culotta was definitely the right choice, as Culotta's memories of Spears as a teenager showed Spears's humble and appreciative character. Yet, Culotta also brought up a troubling issue that Americans dismissed for years after Spears's rise to fame. From a young age, Spears was constantly sexualized by both interviewers and members of the music industry. Watching interviewers sexualize Spears during live interviews was both disturbing and frustrating to watch. This 15-year old-girl with so much talent was not even being asked about her music. In an interview, Ivo Niehe told 17-year-old Spears, "Everyone's talking about it…your breasts." Disgusting. The New York Times made a great call by including this interview because it was eye-opening to see this minor being asked about her body by a man who was almost two times her age at that time.

As Spears's career launched, she became one of the most famous pop stars in the late 1990s and early 2000s. The documentary portrayed Spears as a singer who had control over her public affairs and her show production. Yet, the New York Times illustrated that the real antagonist in her life story was the paparazzi, as Spears lost control when the paparazzi would constantly harass her. It was shocking to see the paparazzi bang on Spears's car windows, follow her into a doctor's office, block her from exiting a gas station and follow her on her way to see her kids. This lack of boundaries and utter disrespect for Spears's privacy was difficult to watch because the documentary clearly showed that the paparazzi played a role in her loss of the custody battle for her children by painting her as a bad mother.

The most appalling interview was paparazzi Daniel Ramos's interview for the documentary. In the interview, he expressed that he did not think Spears minded the paparazzi despite her constant cries for them to "leave [her] alone." Ramos's interview was unsettling because he dismisses the paparazzi's role in Spears's mental health decline by excusing the paparazzi's actions with their need for money. Ramos followed Spears on the night Kevin Federline refused to let Spears see their kids, prior to the custody battle. Instead of giving Spears space on that emotionally difficult night, the documentary showed how Ramos shoved a camera into her face and told her he would leave her alone if she answered "a few questions." This moment in the documentary was jaw-dropping because it appeared to be almost inhumane. The New York Times' interviewer remained objective during Ramos's interview, but Ramos's words spoke louder than actions because, through his account, it was easy to see the twisted mindset the paparazzi had when they pictured Spears during the lowest moments of her life.

Recently, Spears's boyfriend, Sam Asghari, spoke out against Spears's father by expressing his support for the #FreeBritney movement. But currently, Spears has not spoken out about the documentary. However, the documentary included speculation about Spears's situation based on her cryptic Instagram posts. The speculative aspect of the documentary was both interesting and frightening because it highlighted key elements of her Instagram account that could be a potential cry for help.

As a result of the documentary, Britney's conservatorship was brought to question and the case is scheduled to return to court over the course of the next few months, which just goes to show how brilliant and effective the documentary is.

Highlights rates "Framing Britney Spears" a 5/5.