About
Highlights is Beverly Hills High School's official paper which has been in print since 1928. The mission of Highlights is to deliver school/community-relevant news in a timely manner while adhering to professional ethics.  The mission of beverlyhighlights.com expands on this with accurate, objective news available as quickly as possible to the students and the community, with breaking news published within 24 hours.  This will be done through a well designed, user-friendly website that encompasses multimedia and social media.
When it was first started in January of 2012, beverlyhighlights.com was organized by an additional class of eight ROP Desktop Publishing students who were not all officially enrolled in Advanced Journalism.  All content was contributed by members of this class, in addition to members of Advanced Journalism. Within its first six months on the web, beverlyhighlights.com was recognized as First Class, with two marks of distinction in both Coverage/Content and Design/Navigation, by the National Scholastic Press Association.  The website's content now comes from the Advanced Journalism class.
Staff
Highlights co-editors-in-chief
Veronica Pahomova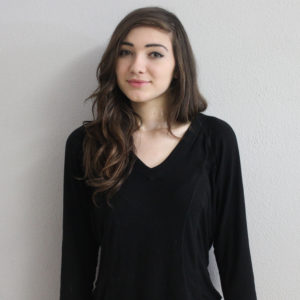 Hi, my name is Veronica Pahomova and I am one of the Co-Editor-in-Chiefs of Highlights this year. This year will be my third year writing for this publication, and I am more than honored to have been elected for my editorial position. With this title, I will make it my responsibility to deliver objective, factual and interesting news to the student body, district and the world. Outside of Highlights, I am a devoted metalhead–loving bands such as Slipknot, System of a Down and Motionless in White–as well as a Potterhead. I have a shrine dedicated to Lord of the Rings/The Hobbit and am looking forward to bringing every collectible with me to college. I have been an assistant mindfulness meditation instructor for both adults and children for several months and am now in the process of getting certified to teach my own classes in the future.
Max Yera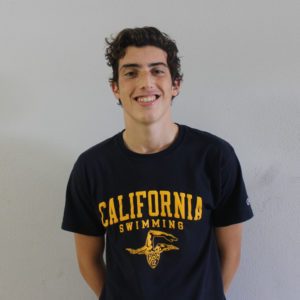 My name is Max Yera and I am a senior at Beverly Hills High School. I was born in Los Angeles, California on February 11, 1999. Aside from being a proud member of Highlights, I swim and play water polo. I also consider myself an avid movie watcher and some of my favorite films include Pulp Fiction, Goodfellas, and Taxi Driver. I also enjoy watching sports and I am an avid baseball and American football fan. Though born and raised in California, my favorite teams include the New York Yankees and the New York Jets.
Ben Shofet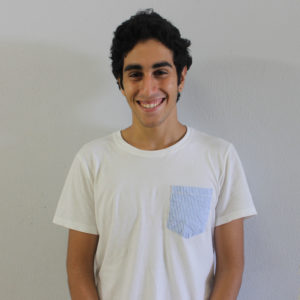 Yo, I'm Ben Shofet and I am currently a Senior at Beverly High. I was born in Los Angeles. However, it was just three years ago where I entered the BHUSD for the very first time. After having been in the district for over three years, I have made it up the ranks to become the Co-Editor-in-Chief for your school newspaper, Highlights. Being the Co-Editor-in-Chief I am placed responsible for making sure that our school's publication is printing interesting, unbiased, timely news. Outside of Highlights some of my favorite activities include eating snow, whistling, and raging. My favorite foods include either hard or soft tacos as well as pumpkin pie. I would like to consider myself quite the movie connoisseur, some of my favorites being anything with Nicholas Cage.
Keith Stone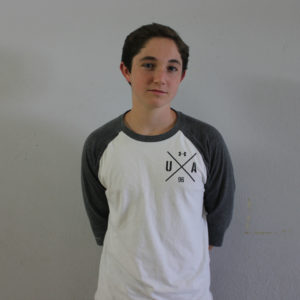 Hi I'm Keith Stone and I'm a senior at Beverly Hills High School. In the future I would like to major in English and go to law school. Then I would like to become a sex crimes prosecutor and work to defend the rights of those who cannot defend themselves. On a lighter note, I like to read, play soccer, watch movies and hang out with my friends.
Staff writers
Seniors
Eleanor Bogart-Stuart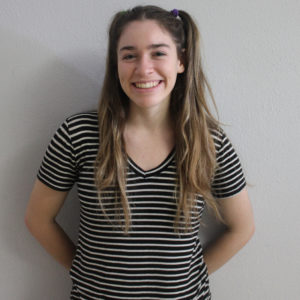 Hi! My name is Eleanor Bogart-Stuart. I'm a senior here at Beverly and the culture editor of the paper. I don't always wear pigtails, but I did for this picture. You can normally find me either with my dogs or eating frozen yogurt. Keep on fighting the good fight!
Isaiah Freedman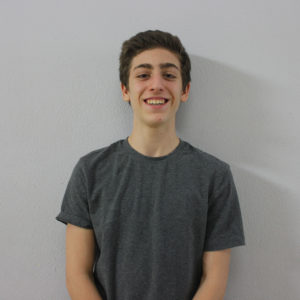 I'm Isaiah Freedman and I am the Sports Editor here at Highlights. I love sports a ton, especially basketball and football. My dream is to become the best sports journalist in the world and in good time, that will not become a dream anymore, it will be a reality. Russell Westbrook is my idol since he will burn you into the ground if he doesn't like you and he is not a traitor. My ideal wife is Sophie Turner. I love Better Call Saul, Narcos and Game of Thrones. I love being funny and enjoy being an editor on this paper. Being with my comrades is such a joy. #Pacemaker2017
Juniors
Evan Minniti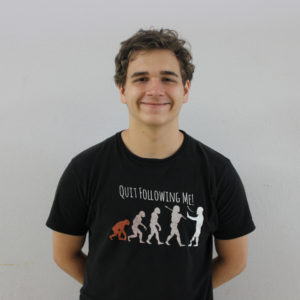 My name is Evan Minniti, and I am a junior. Valar Morghulis. I was born in Providence, Rhode Island on April 5, 1999. However, I've lived in Los Angeles most of my life. You have the right to know that I am a huge nerd. My favorite TV shows are House of Cards, Lost, Game of Thrones, Stranger Things and True Detective, I watch all these shows with my Dad. Deal with it. I enjoy Italian food and, well, any food to be perfectly honest. My favorite books are Looking For Alaska by John Green, Slaughterhouse Five by Kurt Vonnegut, and the Autobiography of Malcolm X. I enjoy listening to CHVRCHES, Arcade Fire, Lorde, M83, and a lot of other musical peoples. My ethnic background is very weird and very Italian. And Irish. And other places where people live.
Vivian Geilim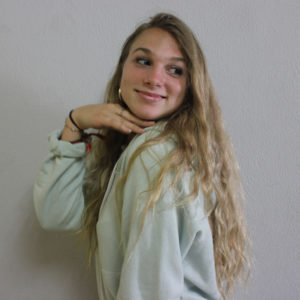 Hey, what's up, I'm Vivian Geilim. I am a junior at BHHS and opinion editor/ kinda photo editor for Highlights. Basically, I like taking pictures. Most of the time when people need pictures for their pages, I have to go take them, but it's okay! I also enjoy writing opinion article about things I feel very passionate about. I do in fact love writing. Go figure! 
AJ Wolkin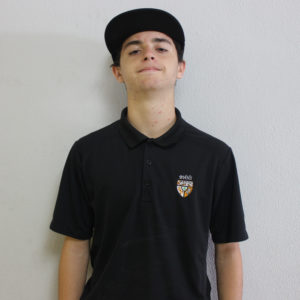 Hi I'm AJ Wolken, a junior, and a staff writer for Highlights.This is my first year writing for Highlights and I'm really excited for a lit year. I'm on the golf team and in my free time I like to go bowling and go to movies. I don't have a favorite movie, but I love movies from Seth Rogen and Will Ferrell. I have absolutely no idea what I'm going to do after school. I love eating food and I consider myself a donut enthusiast. I'm a huge football fan, especially when it comes to the Atlanta Falcons. With the addition of me this year, Highlights is going to be better than ever!
Ben Dahan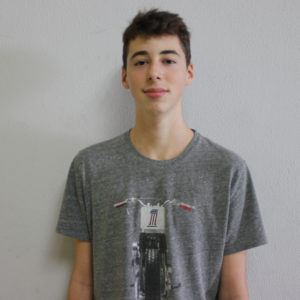 Hey, I'm Ben Dahan. I'm a junior and first year writer for Highlights. I enjoy history, politics, long walks on the beach and doggies. Writing is pretty cool too. I watch far too much TV and listen to way too many hours of podcasts. My favorite person to listen to is Dan Carlin, a podcaster who talks about history and politics. My dad is Moroccan and my mom is from Normandy, making me probably the only real norman in the Norman Nation.
Lauren Hannani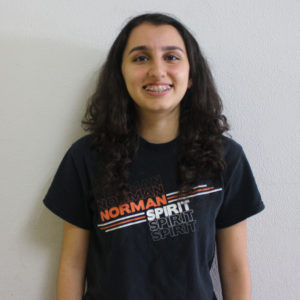 Hi! My name is Lauren Hannani, and I am a junior and staff writer for Highlights. I was born in Los Angeles on November 16, 2000, and some of my hobbies include writing, hanging out with my family and friends, and taking walks by the beach. I love watching movies and shows during my free time, and one of my all-time favorite shows is Friends. I also love PB&J, sushi and any kind of chocolate. I am very excited to be in Highlights for my second year!
Sophia Goldberg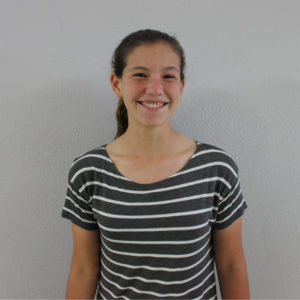 Hi, I'm Sophia Goldberg, a junior, and currently the business manager for Highlights. This is my second year writing on this publication. I was born in Seattle, Washington on Dec. 23, 2000. I have moved multiple times throughout my life, all along the California coast. I have a brother and a sister, who will both be attending Beverly in the near future, in three and one year respectively. I graduated from Horace Mann three years ago. I have played basketball for nine years, and am now on the girls varsity basketball team. Highlights has been a great way for me to improve on my writing skills, and I suggest joining journalism to anyone interested in writing.
Jamie Kim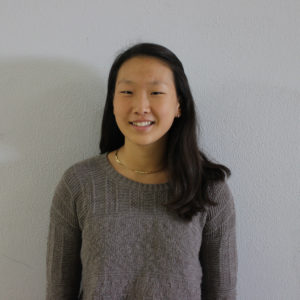 Hi, I'm Jamie Kim, a current junior and the news editor for Highlights. I was born in South Korea on June 30, 2001, but after moving here when I was five years old, I have grown to call LA home. A huge part of my life is swimming, as I am on the Royal Swim Team year round and the school's varsity swim team. Some of my others hobbies include watching movies, attempting to bake, and listening to music. I'm really excited to be a member of the Highlights team this year and truly hope that this publication will be at Beverly to stay.
Priscilla Hopper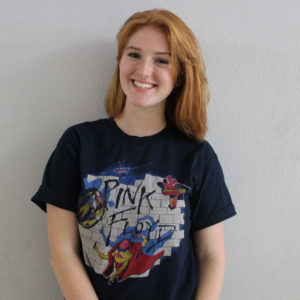 Hi, my name is Priscilla Hopper. I am a junior and this is my first year on Highlights. I was born in Las Vegas on December 19, 2000 (the only two people in my grade who are younger, are the two beautiful ladies above me). I went to eight schools and lived in five states all before I was 14. Long story. I am also the Sports Editor for Watchtower. I come from an entertainment family filled with everything from music to TV journalism. I hope to pursue journalism in college and continue my love for photography and design while studying. In addition, yes I do have a soul.
Jason Haward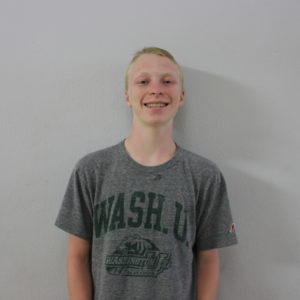 Hey, I'm Jason Harward, and I'm a staff writer for Highlights. My favorite college team is the Colorado Buffs, not Wash U, so disregard the above shirt. Overall, I enjoy writing, playing lacrosse omitting Oxford commas. My favorite movie is Ferris Bueller's day off. Mathew Broderick is the man. My favorite shows are Naruto and Friday Night Lights.
Natasha Dardashti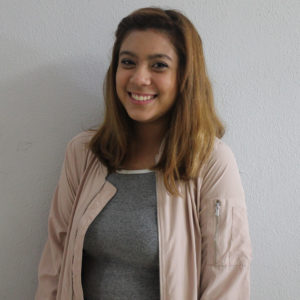 Hi! My name is Natasha Dardashti, and I'm a junior and the multimedia editor for Highlights. I also happen to be the creator of this page. I've wanted to join Highlights since the eighth grade, when two editors came to Horace Mann in order to convince us to join the class. My favorite TV show is Avatar: the Last Airbender. I've probably seen every episode of that show at least five times. My ethnic background is Filipino and Persian, which, yes I know, is an interesting mix. I hope to have another great year with Highlights!
Sophomores
Sam Bernstein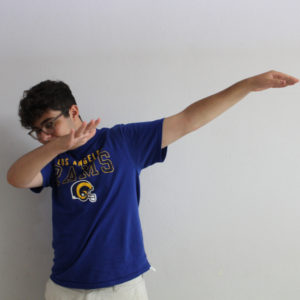 Hi, my name is Sam Bernstein, and I'm a sophomore at Beverly Hills High School. My hobbies and talents include my Bernie Sanders impression. That's it. I love writing, politics, and writing about politics. I would like to have a career in politics, or a career writing about politics. My favorite TV shows are House of Cards, Arrested Development, and 30 Rock. My favorite musicians are The 1975, Frank Ocean, The Neighbourhood, Tame Impala, and The Kite String Tangle. I saw Beyonce in concert in the 7th grade. I was mortified. I wrote a bunch of music and put 'musician and model' in my Instagram bio in the eighth grade. I was serious. Thank you for reading.
Rinesa Kabashi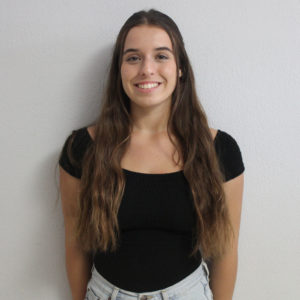 Hi, I'm Rinesa Kabashi. I am a sophomore and this is my first year being a staff writer for Highlights. I was born in New York and moved to Beverly Hills in the third grade. One of my favorite things to do is go to the beach. I am basically a beach bum. As for sports, cheerleading has become a huge part of my life. I am currently on the varsity cheerleading team at BHHS and hope to pursue cheer in college. I am very excited to see what this year on Highlights has in store. I can already see it will be one of the best years yet!
Adviser
Gaby Herbst, CJE, MAE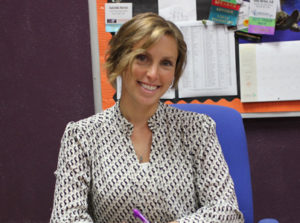 Gaby Herbst is in her 11th year of advising scholastic journalism. She began her career advising the Rambleback yearbook and the Rambler newspaper at South Gate High School.  She has been advising print/web newspaper and yearbook at Beverly, in addition to teaching senior English.
She is also currently the web director for the Southern California JEA, and has presented numerous times at various local, state and national conventions and AdviserFests. In addition, she has judged write-offs at the National High School Journalism Convention, serving as both a lead judge and write-off chair, and critiqued for the NSPA.
She completed her graduate work in education and teaching credential at Pepperdine University in Malibu, California.  While working on her Bachelor's Degree (sociology and studio art) at Pitzer College in Claremont, California, she studied abroad in London where she interned at X-Ray Magazine.
Ms. Herbst is a Beverly Hills High School alumna and was the 2001 editor-in-chief of Watchtower yearbook.