To mark the beginning of the year, ASB held the annual Club Rush fair on Sept. 14. Students observed and joined various student-run booths on the third floor patio. 
Students decorated their tables with enticing flyers and posters to advertise their clubs. Some clubs went as far as handing out candy or prizes (such as bracelets and pins) to those who joined.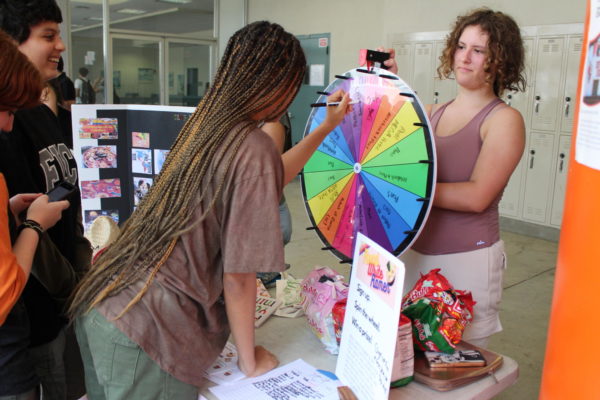 Clubs varied from non-profit organizations like the UNICEF and africActive club to ones that revolved around peoples hobbies or personal interests, like the Dance Club and the Theater Club.
"I think clubs are important because it gives students a chance to meet other people with similar interests that aren't specifically school related," club president junior Loretta Jensen said.
Story continues below advertisement
Her club focuses on helping a non-profit organization, africActive, with serving communities who struggle with food insecurity by raising fundraisers and volunteering,
"I started this club because I have been volunteering with africActive for a long time now and realized that there is a lot of need for funding as well as volunteers," Jensen said. "I wanted to be able to help them get what needed."
Joining clubs is a great opportunity for students to dive into their own interests and make friends around the school. 
Though Club Rush is officially over, most clubs are always looking for new members, so you're not out of luck. Don't be afraid to email a club leader if you're interested in joining a club!