Using AutoCAD and other mediums, senior Victor Buschaud promotes environmentalism with his Singaporean "Beach Building" in his Advanced Architecture class. Throughout making the building, Buschaud introduces eco-friendly elements such as grass into his layout.
(August 30-September 3) Buschaud starts measuring the distances of his buildings.

(September 9-17) Buschaud makes his floor plan.

(November 1-5) Buschaud finishes his floor plan.

(November 8-12) Buschaud uses AutoCAD for his practise floor plan.

(January 24-28) Buschaud draws a more intricate interior design plan.

(March 14-18) Buschaud starts constructing the outside of his house.

(March 28- April 1) Buschaud's almost done with the construction of his building.

(May 9-13) Buschaud finishes constructing his outdoor design.

(May 16-20) The rooftop.

The finished look.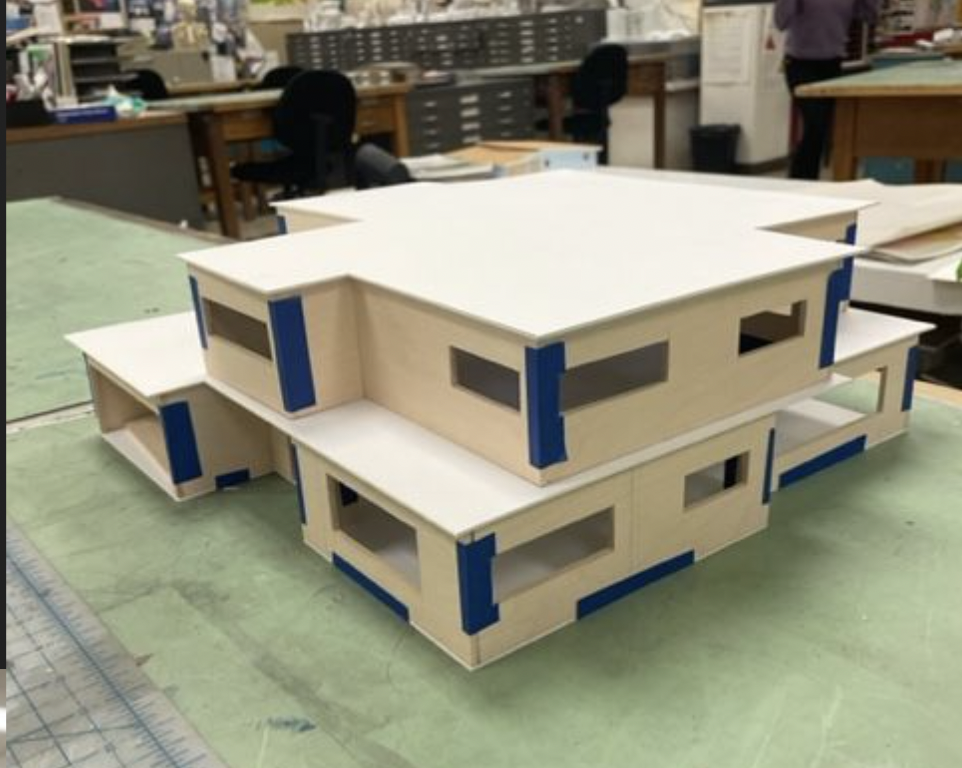 Story continues below advertisement