Beverly Hills cake boss Rosita Saul bakes for success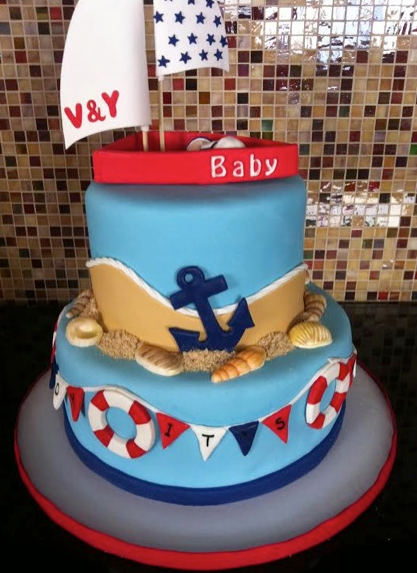 As seen in the Feb. 21 print edition.
Braden Bochner, staff writer
Based on the intricate detail and grand size of the cakes sophomore Rosita Saul bakes and decorates, it is hard to believe she hasn't had formal cake-decorating training. Saul's cakes resemble those made by Duff Goldman of "Ace of Cakes" and Buddy Valastro of "Cake Boss."
Saul began baking three years ago, when she and her mother opened a cake-decorating business, Cake Bazaars, out of their home kitchen.
"My mom and I used to always bake cakes together for every occasion when I was younger," Rosita Saul said. "I've never had any formal training. I just watch videos on YouTube or look into decorating cake books."
While baking on the weekends, and trying to find time to bake during the week, Saul has managed to balance her academics and the business.
"Luckily, my mom and I work as a team and divide up the work," Saul said. "We try to get our cake orders a week in advance and plan accordingly to the date of the event."
Some of Cake Bazaar's bright and colorful edible creations include a cake in the shape of a Nutella jar, a Louis Vuitton handbag and an easel with a paint set. Saul says the intensive baking and decorating process, which includes a variety of techniques such as leveling the cake, coating it with a crumb-frosting layer and layering fondant, can take anywhere from two days to a week, depending on the scale of the cake.
"I think my favorite creation so far… would be a baby-shower cake that we made. It was a two-tier cake, covered in blue fondant, and decorated with an ocean theme," Saul said. "My favorite recipe would be our Honey Cake; we've been making it since I was little."
Saul finds the task of designing, baking and decorating a cake to not only be fun but also rewarding.
"Decorating is the best part of the whole process. You can use cutters, markers, gum paste and all sorts of other fun tools and materials to decorate," Saul said. "Baking is a way for me to express myself and make an edible masterpiece. It is definitely beneficial in helping to relieve stress."
Recently, Saul had an internship at Santa Monica cakery The Butter End, a company known for their celebrity wedding cakes.
"I really enjoyed learning new techniques ranging from how to properly stack the cakes to the detail needed to make a proper sugar flower," Saul said. "I also enjoyed the deliveries and being able to see the cake tie in with the event it was for."
While Saul finds baking enjoyable, she is not sure if it is a career she can see herself pursuing in the future.
"As much as I love baking, I also really want to become a pediatrician," Saul said. "Baking is like a side job that's fun and enjoyable for now."
For more information on Cake Bazaars, visit cakebazaars.com or follow their Instagram account, @cakebazaars.