Ranking system pushes soccer in new direction
Guy Ginsberg, sports editor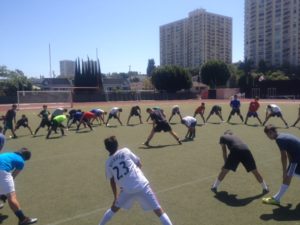 A new ranking system is being implemented in the boys soccer program by new boys varsity head coach Ryan Franks.
In the new system, players on all three teams are being evaluated through a competitive system designed to increase their accountability and effort.
Franks adopted this system, called the "Competitive Cauldron," from the University of North Carolina's womens soccer head coach Anson Dorrance.
"[Dorrance] has a lot of really great ideas. I read his book and everything and [the system] is just an idea of making the practices as competitive as possible," Franks said. "If you make the practices competitive, then that will translate into the games."
So far, Franks is very impressed with how the players are reacting to the system.
"We've been going for about three weeks now, and the guys they are really responding. They're competitive, they're into it," Franks said. "I post the practice rankings, the standings, and then the guys check it out and see where they're at."
Varsity co-captain Miguel Ramirez thinks that the system has helped invigorate him to become better.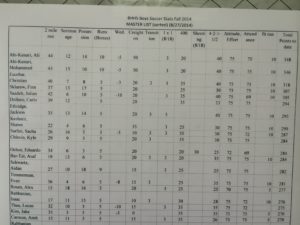 "The new system has definitely changed me as a player because I try harder in order to be at the top," Ramirez said.
Overall, Franks understands the importance of making his players dedicated to the team.
"First things first: we're trying to create an environment and a culture where everybody is held accountable, everybody shows up and we work as hard as we can," Franks said. "I think if we can focus on this process, then the results will show up later on."