Jackson Fives: Week One Edition
Jackson Prince, co-editor-in-chief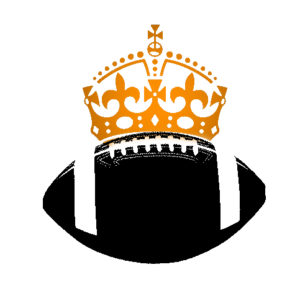 I did it again.
In two of my three drafts, I found myself in need of a fourth running back. And, in these dire situations, the name atop both of my cheat sheets once my pick rolled around was Stevan Ridley.
Last year, Ridley broke my heart, destroying fantasy hopes and dreams for many. I, like others, drafted him in the third-round, expecting 1,000 yards and 10 to 12 touchdowns. He gave me 773 yards, seven TDs and four gut-wrenching fumbles. I could've had Eddie Lacy and his 11 touchdowns, a guy that's due for an even-more monstrous 2014 campaign. Antonio Brown and his 110 receptions might've led me to the PPR throne. Hell, give me Le'Veon Bell, the third Doobie Brother, as his 13 games last year were leaps and bounds better than the Riddler's 16.
As I began to get comfortable with the idea of owning Ridley once again, the halfback coughed up the football in the Patriots' second preseason matchup against the Philadelphia Eagles.
And then ESPN Boston predicted that Ridley would be cut from the 53-man roster. Until they retracted that statement, and ESPN heralded him as the Patriots' finest inside runner, and Rotoworld predicted double-digit touchdowns for him.
And yet not one regular season NFL game has been played.
This is only one of the many preseason stories that had the stomachs of fantasy footballers in knots. Wes Welker popped Molly, Ray Rice popped his girlfriend and Sam Bradford popped his knee. Though young talent is cementing its place on our rosters after strong preseasons, many veterans still refuse to let go, showing off their own new tricks in warm-up games.
Finally, Week One is upon us. Here are my favorite preseason studs who look good for Week One.
Let the games begin.

Preseason Ponies
QB: Matt Ryan, Atlanta Falcons
Julio Jones is flying, as usual. Roddy White is sticky, like always. And rookie Devonta Freeman is running the ball extremely well and has been tearing up the passing game (he's playing like a bigger Darren Sproles). The loss of Tony Gonzalez hurts, but Devin Hester and Harry Douglas have expanded the depth of the receiving core.
Matt Ryan, a six-year veteran, is a happy man. In his three preseason games, the quarterback completed 75.7 percent of his passes for 278 yards and two touchdowns, garnering a 118.5 QBR. That's hot. This Falcon is going to soar. His first victim will be the New Orleans Saints on Sunday.

RB: Jeremy Hill, Cincinnati Bengals
In most cases, the fourth preseason game carries no fantasy significance. The Bengals, however, opened our eyes (and our hearts) to rookie Jeremy Hill, who rushed 20 times for 90 yards and reeled in six catches for 70 yards. Those are Gio Bernard-esque numbers. Along with his evident PPR appeal, Hill is a power runner who can slam defenses. He's projected to split carries with Gio, but I see Hill receiving the majority of the goal-line touches. A necessary handcuff, this guy could stand alone as a borderline RB2 or a superb RB3. He's also available in 42 percent of Yahoo! Leagues.
Run, don't walk, to the waiver wire and grab him. The Bengals' matchup against a sturdy Baltimore Ravens might see Hill with more carries than Bernard. "Thunder and Lightning" will be fun to follow this year.
 
WR: Brandin Cooks, New Orleans Saints
He's ranked too high.
But I don't really care. Because he can do all of this.
Brandin Cooks is a speed-demon with the ability to make big plays. In an offense with two incredibly reliable targets (Jimmy Graham and Marques Colston) and the best quarterback in the league (that's right, I said it), Cooks can thrive. With Sproles out of the way, there are receptions to be made, and touchdowns to be thrown.
He's going to eat the NFL alive, just as he did to collegiate cornerbacks. He'll counter Julio Jones's long touchdown with one of his own this week.

TE: Travis Kelce, Kansas City Chiefs
It's hard to find a breakout talent at the tight end slot these days. Most of us aren't willing to pull the trigger on Graham in the first round (though I was happy to do so in one of my drafts), and only the fantasy football gods can draft a mid-round tight end at the ideal time.
There's been a lot of chatter about this Kelce guy. I disregarded him until today, when I did a bit of stat-checking and looked at his preseason numbers:
Week One: two receptions, 73 yards, TD (69-yard reception)
Week Two: four receptions, 63 yards, TD (43-yard reception)
Week Three: four receptions, 49 yards
By the time the Chiefs played their fourth contest, Kelce had already made his presence known. Coach Andy Reid rested the 6-foot-5, 260-pound behemoth to preserve his legs for many more big plays.
You want to have this guy as a high-ceiling, low-floor option.
Sure, he hasn't proven anything when it counts. But wouldn't you rather spend your Sundays watching Kelce's monster performances (of which he will have at least a few) than napping during Heath Miller's terribly consistent four-reception, 50-yard days?

Please Do Not Start…
49ers Defense
No Aldon Smith. No NaVarro Bowman. No Glenn Dorsey.
Cornerbacks Tramaine Brock and Chris Culliver will be starting in Week One for the first time, and safety Antoine Bethea is just returning from a concussion.
Tony Romo and company are going to pick apart this once-dominant defense. And Jim Harbaugh will look like this.

Sometimes, we forget why we take part in this wonderfully silly game. We pay so much attention to the numbers and the "boom-bust" factors that we take the enjoyment away from our favorite pastime. We stop taunting our friends and we watch football from the desensitizing StatTracker instead of on our televisions. It's been years since I've driven down to San Diego to watch the boys play.
For the love of the fantasy football gods, don't lose yourself in the numbers. Don't overcomplicate. Start your studs and your "sleepers," and shed the boring.
This is really, really fun. You and I are going to make a spectacular team.
 
If you have fantasy football questions, comments or concerns, email [email protected].