Pencils of Promise club on the rise
Karen Shilyan, staff writer
Pencils of Promise is an organization that builds schools, programs and global communities around the common goal of education for all. Their mission is to provide every child with the access to a quality education, regardless of economic circumstances.


The charity began when Adam Braun, a Brown University graduate, asked one child per country what they would want if they could have anything in the world. A child from South Asia said that his biggest wish was to have a pencil.
In accordance with this dream, Braun put $25 into a bank account and threw himself a 25th birthday party with the goal of building one school. Braun and his friends raised $25,000, which built Pha Theung pre-school in Laos. Sharing updates and pictures with his friends on social media, they began to see their dollars making a difference.
Junior Mishelle Araklien is co-President of the Pencils of Promise club on campus. On club day, Sept. 9th, she plans to collect members for the club to join her in fundraising efforts, such as Homecoming and others outside of school. She has goals of donating over $1000 throughout the year.
"I know that education is something that people take for granted and to have public education and the opportunity to better ourselves is very important. It can change people's lives," Arakelian said. "By the end of December we plan to raise $500 to train a teacher."
Co-President Juliette Deutsch works side by side with Arakelian to raise funds and spread awareness of the need for education in underdeveloped countries.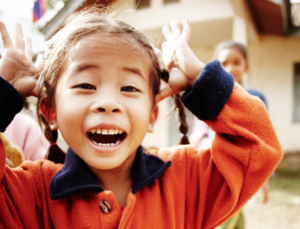 "I decided to support Pencils of Promise because I think that we have really great resources in Beverly Hills that can help aid the organization, more than in other areas of Los Angeles. One of the people that I look to for inspiration is Sophia Bush, an activist, who became a large donor of Pencils of Promise," Deutsch said.
Arakelian feels that this group in particular is something that normans can connect to.
"I think that education is something so universal. Especially, in Beverly Hills, people understand the importance of education," she said. "Knowing that I can make an impact on someones future is very outstanding, I can't believe that all of the donations have a direct impact. I wanted to get involved in that."
If interested in joining this club, or any others, club day will be held on Sept. 9 at lunch on the second floor patio! Also, to donate to Pencils of Promise, click here.