Week Two Fantasy Football Advice
Jackson Prince, co-editor-in-chief
I swear, this is going to become the "Stevan Ridley" column unless I drop him from my roster.
I was promised the best inside rusher on the Patriots. Instead, I watched on as Shane Vereen played three times more than my guy, and even scampered into the endzone.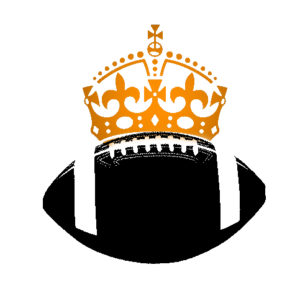 Blech.
I love Week One. Until Week One happens. Ultimately, it is a disastrous week, as virtual nobodies ignored in drafts suddenly burst onto the scene and highly-touted studs fall flat on their faces.
My best advice? Don't give up on anyone that you're uncomfortable giving up on. Believe it or not, I still think that Stevan Ridley could score 10 touchdowns this year. I also think that Nicki Minaj's "Anaconda" is one of the most brilliant songs of the year.
I've enlisted a few recruits to assist me on my quest of leading you to fantasy glory. It's not an easy task, as you might have seen with my whiff on the projected performance of the San Francisco 49ers Defense in Week One. (Then again, I hope I made up for it with my spotlights on Matt Ryan and Brandin Cooks. And just wait on Jeremy Hill, Gio Bernard is going to get tired at some point.)
Here's the modified Jackson Fives for Week Two, featuring staff writers Guy Ginsberg and Marty Schnapp.
Guy's Five Guys
Guy Ginsberg, staff writer
QB: Aaron Rodgers, Green Bay Packers
Discount Double-check this out: Aaron Rodgers will destroy the New York Jets' defense.
A-Rod's sorry Week One performance is forgivable, as its sorry state came at the hands of a Legion of Boom that looked as solid as ever last Thursday. For the remainder of the season, don't expect Rodgers to be so silent. Wielding offensive weapons in Jordy Nelson and Randall Cobb and with Eddie Lacy suiting up to take some pressure off of the quarterback, look to Rodgers for a sweet 300-yard, three-touchdown performance against an undermanned Jets secondary.
WR: Larry Fitzgerald, Arizona Cardinals
Larry Fitzgerald has been a staple wide receiver in the NFL since his coming-out party in 2004. Don't turn your nose up to this immortal beast solely because of a one-catch performance against an above-average Chargers defense. A sub-par game like this from Fitzgerald, plus an incredibly efficient stat-line by fellow Cardinals receiver Michael Floyd, prime Larry for a bounce-back this week. The Giants defense that gave up the second-most fantasy points to wide receivers last year will put all of their energy toward stopping Floyd, which will allow Fitz to let loose.
WR: Demaryius Thomas, Denver Broncos
Do not lose faith in your number-one guy. Demaryius Thomas was just testing you last week. He wants to make sure that his owners believe in his divinity by allowing newcomer Emmanuel Sanders and tight end Julius Thomas to cause havoc. This week, your faith shall be rewarded. Demaryius got the most targets from quarterback Peyton Manning (11) and someone is going to have to cover Julius. The Chiefs will have their hands full after being absolutely destroyed by a rather ordinary Tennessee Titans' offense. This offense is extraordinary, as is Demaryius.
RB: Jamaal Charles, Kansas City Chiefs
Don't be alarmed. You made the right pick. His paltry 19-yard Week One performance wasn't indicative of what Charles is going to do this year. Head coach Andy Reid admitted in an interview that giving Charles just 11 touches against the Titans Week One was "negligent" on his part. Expect Charles to have a 25-touch game against the Broncos, as the Chiefs are going to need all they can get from their best player. He will shine again.
TE: Jimmy Graham, New Orleans Saints
The tight end position is brutal. And Jimmy Graham's eight-catch, 82-yard show was a top-five stat-line amongst tight ends this week. But we're not happy. How could Brees not have found his power forward for a TD in their shootout against the Falcons? Don't fret. He'll be facing the Cleveland Browns next week. The same Cleveland Browns that played the role of "Welcome Mat" against Le'Veon Bell and the Pittsburgh Steelers. Here comes a monster game from Jimmy Graham Crackers on Sunday.
Marty's McFive
Marty Schnapp, staff writer
WR: Allen Hurns, Jacksonville Jaguars
Guys. It's not happening. Long story short, he'll fall short of his new expectations once Cecil Shorts III dons his football shorts again and Chad Henne forgets how to throw a football (which is going to happen). Hurns will have to fight Marqise Lee for the second wide receiver spot on Jacksonville's starting squad. And I'd take Lee in a heartbeat. Touchdowns will go either to Shorts or to Lee, because there won't be many from a lackluster Jaguars offense. He reminds me of 2012 Kevin Ogletree, who caught two touchdown passes for 114 yards during the season opener and remained relatively quiet for the rest of the year. Don't buy in.
WR: DeAndre Hopkins, Houston Texans
Quarterback Ryan Fitzpatrick is smart, but his Harvard degree isn't enough to turn every safety guarding DeAndre Hopkins into the incompetent Bacarri Rambo. Hopkins' 76-yard touchdown reception was an absolute fluke, born from horrible secondary play.
I see Arian Foster destroying the Raiders this week, which means less targets to go around. Unless Hopkins can make himself painfully-open again, I don't see a touchdown coming his way. He's not that reliable, yet.
QB: Derek Carr, Oakland Raiders
Things that make me cry: the end of the movie Rudy and hearing about friends picking up Derek Carr from the waiver wire.
Carr is a choker. He's a less-handsome version of Tony Romo without Romo's wide-ranging receiver options. Once the Jets showed even a bit of defensive prowess, Carr's flaws were exposed. If you exclude his two touchdown drives, he was 9-20 on pass completions and for a total of 37 yards. And J.J. Watt is not going to be forgiving.
Do not pick up Carr. He is worthless in a ten-team league.
TE: Anthony Fasano, Kansas City Chiefs
He might be the slowest player in all of football. Which made him ideal to sit in the endzone and watch a football drop into his hands in Week One.
Don't trust that Fasano will pick up another touchdown anytime soon. Andy Reid made the mistake of giving his best players too few touches in Week One. Once Reid puts his better tight end Travis Kelce to use (Kelce played 18 snaps), you can expect him to establish dominance over Fasano.
Fasano is the Heath Miller of the Chiefs. If you like taking naps and letting fantasy football pass you by, please, be my guest.
RB: Isaiah Crowell, Cleveland Browns
Too many people are trying to cash in on Crowell's two touchdowns, but we have to remember that Crowell isn't the guy that the Browns want to play. If Ben Tate needed a break in Week One, Terrence West got the call. Crowell didn't get a single carry until the third quarter, after Tate had left the game.
On top of that, Crowell got to touch the ball only five times for a total of 32 yards. Compared with West's 16 carries for 100 yards, Crowell is putting up numbers reminiscent of an ordinary third-string running back (or touchdown vulture) who had few nice opportunities.
As of right now, even with Tate out for a few weeks, he is not worth a spot on your roster. West is the guy to have here, if you are looking for consistency.