Jackson Prince, co-editor-in-chief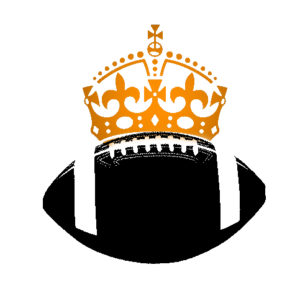 Fantasy football is a funny business. While mainly reliant on the abilities of the NFL players, more than ever the game is affected by injuries and off-field drama. Two of the three top-projected players for 2014-2015, running backs Jamaal Charles and Adrian Peterson, are out for the time being. Robert Griffin III and Ray Rice, two talents who were primed for bounce-back seasons, can only be seen in street clothes. And typically injury-prone guys like Ryan Matthews and DeSean Jackson are living up to expectations.
With bye-weeks on the horizon, Week Three is the ideal time to wake your team from its slumber. A 2-1 team is much more impressive than a 1-2 team, and an 0-3 squad is time to panic. I guarantee that there are fantasy gems currently either on your bench or waiting on the waiver wire. Let's uncover them.
Week Three Starts
Quarterback: Kirk Cousins, Washington Redskins
The Washington Post reported that Coach Jay Gruden "believes Cousins could succeed in the system better than Griffin."
So do I.
Cousins is more traditional than Griffin. Not predictable, just consistent. He's got bruiser Alfred Morris running in front of him, alleviating pressure from the pass-game. And when it's time to toss the pigskin, Cousins has Jordan Reed, Niles Paul, DeSean Jackson and Pierre Garçon to choose from.
This week, the 'Skins will take on the division-rival Philadelphia Eagles, known for their prolific offense. Cousins will be forced to the air, but will find comfort in the hands of his many gifted receivers.
Expect a lot of good to come from the third-year quarterback.

Running back: Stevan Ridley, New England Patriots
Stevan Ridley sat on my bench last weekend. He didn't, however, sit on Coach Bill Belichick's sidelines, going off for 101 rushing yards and a touchdown, averaging a healthy 4.0 yards per carry. Once again, Ridley cost me a fantasy matchup.
Stevie, we see the talent. We see your ability to hold onto the football and control the pace of the mighty Patriots offense. We just want to see consistency.
You can bet that Ridley's my FLEX this week against a horrid Tennessee Titans front line. Hopefully, this is the last time I have to tell you to start him, and it becomes habitual.

Wide receiver: Jeremy Kerley, New York Jets
Another peculiarity of fantasy football: talent sometimes doesn't matter. In the short-run, at least. Jeremy Kerley is, in fantasy reality, nothing more than a bench-warmer. On Sunday, he'll be a WR3 against the Chicago Bears. With Eric Decker likely out, Kerley has been given the opportunity to connect with QB Geno Smith, who is improving with each outing.
In PPR-leagues especially, Kerley could be an asset if you're down a receiver. The Bears' defense isn't what it used to be, and they'll focus so much on the run that Kerley might fly right past their secondary. He's no Decker, but he's serviceable, and is the Jets' best receiving option.

Tight End: Jared Cook, St. Louis Rams
Backup quarterbacks that aren't named Nick Foles tend to lean on their tight ends (no pun intended), as they are the biggest targets on the field. QB Austin Davis, filling in for the injured Sam Bradford, is no different.
After a disappointing 2013-2014 campaign, Jared Cook has started this season off well, garnering 12 targets and catching eight balls for 102 yards. He's a freak athlete who has been limited by his offense. Against the awful Cowboys' secondary, however, Cook could piece together a nice day, consisting of over five catches for 70-ish yards and a touchdown.
In FantasyFootballLand, I'd take that statline from a tight end not named Jimmy Graham in a heartbeat.

Miami Defense
I know I'm going to make a lot of enemies over this, but I don't see Knile Davis as a top-tier running back. He is definitely not Jamaal Charles, and is getting most of the hype simply because of an opportunity to start. 3.6 YPC is okay, but is by no means RB1 material. Plus, the Chiefs' offense hasn't been able to plant its feet, as it isn't putting up many points.
And don't sleep on the Dolphins. With Cameron Wake pressuring an awful Chiefs O-Line and Cortland Finnegan and Brent Grimes manning the secondary, I see a total shutdown performed by the Miami D this week.

Story continues below advertisement