Week Four Fantasy Football Advice: Guy's Five Guys
Guy Ginsberg, staff writer
The first bye week is probably the worst week of the year. For fantasy obsessors like myself, Week Four is the most dreaded time of the season. It's almost impossible to know if you can trust your bench players to fill those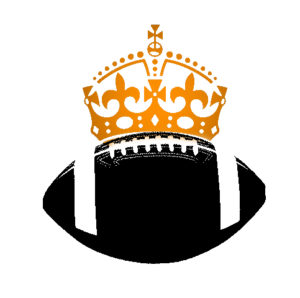 starting spots, so the waiver wire becomes ever so valuable. So, who should you pick up? That's why I'm here, to try to save your Bye Week filled roster, and to make Week Four a little more bearable.
Who's on their Bye Week: Arizona Cardinals, Cincinnati Bengals, Cleveland Browns, Denver Broncos, Seattle Seahawks, St. Louis Rams.
Guy's Five Guys
QB: Blake Bortles, Jacksonville Jaguars
Odds are, if you're one of those lucky owners that snagged Peyton Manning as your starter, you didn't bother picking a backup in your draft. This is for you, Peyton-lovers, and your quarterback-less Week Four lineups.
If you told me last week you had Blake Bortles on your fantasy team, I would have laughed in your face. But this week, this guy is no joke. Putting up a solid 24 points last week against the Colts and owned in a measly 17 percent of Yahoo! fantasy leagues, this guy actually has some value. He's also got enough talent to zip the ball into the hands of Cecil Shorts III and Marqise Lee, and even put a few points on the board against a shaky Chargers secondary this Sunday. If you really need someone to pick up at the QB position, he's your guy.
Week Four Projection: 275 yards passing, two touchdowns, one interception
RB: Bishop Sankey, Tennessee Titans
Usually I wouldn't recommend starting a backup running back, but here's the reasoning on this one: he's playing against a Colts side that was absolutely eaten up by the Eagles backup running back, Darren Sproles, so why not expect Sankey to do the same? He's also the back up to a very mediocre Shonn Greene, so expect a ton of touches once the Titans realize what's good for them. Owned in 56 percent of Yahoo! leagues, this guy is a high risk/high reward flex RB.
Week Four Projection: 40 yards rushing, 45 yards receiving, one rushing touchdown
WR: Jordan Matthews, Philadelphia Eagles
With all the top-tier receivers out this week, odds are you've got a hole in your lineup. With that said, there are some really good Bye Week fillers, such as Jordan Matthews. A rookie second-round pick out of Vanderbilt, Matthews has worked his way up to being Nick Foles's second-favorite receiver to throw to, not to mention his absurd two touchdown performance against the Washington Redskins Week Two. Owned in just 19 percent of Yahoo! Fantasy Leagues, he's got a lot to offer in Week Three against a San Francisco defense that was shredded by the Arizona Cardinals rookie receiver John Brown. This'll be a high-scoring affair, and Matthews is bound to benefit.
Week Four Projection: 60 yards receiving, one touchdown
TE: Owen Daniels, Baltimore Ravens
Joe Flacco needs someone to throw the ball to, right? The Ravens are wide-receiver desperate. It seems like Torrey Smith is out of the loop and, with Dennis Pitta out for the year, Daniels might become Flacco's bestie. He may not be the most sought-after guy, as he's owned in 43 percent of Yahoo! leagues, but he could be the answer to the Ravens' and your tight-end woes with Jordan Cameron and Julius Thomas on byes. Pick him up if you're as desperate as the Ravens.
Week Four Projection: 75 yards receiving, one touchdown
DEF: San Diego Chargers
Rule of thumb: pick up any defense playing the Jacksonville Jaguars. Bye Weeks are dangerous for defenses, as you most likely don't have any on your bench. The Chargers have looked good in previous matches, and they're playing the 0-3 Jaguars. Pick up these guys and expect a huge game (I still like Bortles, though).
Week Four Prediction: 7-14 points allowed, two interceptions, one fumble recovery.