Eleanor Bogart-Stuart, staff writer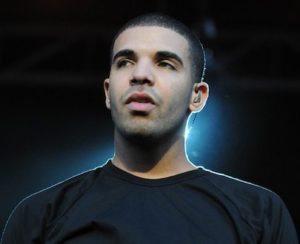 Dropping by surprise last week, the release of "If You're Reading This It's Too Late" marks the final album that was part of Drake's contract with the label Cash Money.  The album weaves a tale of emotion and aggression not expected from the usually sensitive rapper. This unanticipated change of direction left some fans confused, others disappointed and the rest overjoyed.
"There's a lack of musical creativity, yet the rapping is great. For example, in the song 'Energy' the background is only a series of a few notes repeating, but the energy of the song is still exciting because of Drake's rap," sophomore Lana Schwartz said.
"If You're Reading This It's Too Late" is not only an album, it's a political statement. The album's sudden release comes fresh from a very public controversy between Drake and the label Cash Money Records. Drake and labelmates Lil Wayne and Nicki Minaj have all expressed dissatisfaction with the label, Lil Wayne tweeting that the label had prevented his album "Tha Carter V" from being posted on its predicted date.
It seems like this controversy has rubbed off on Drake. The Canadian native had a personality best known for being overly sensitive and concerned with the women in his life. But Drake has inhabited a new persona. Rough, raw, and unrelenting, "If You're Reading This It's Too Late" is one big unapologetic announcement: there's a new Drake in town.
"Drake has often been synonymous with emotional openness, but this is far and away the least vulnerability he's ever shown on record," Simon Vozick Levinson of Rolling Stone said.
Despite displaying Drake's strange fascination with the word "woes", "6 Man" and "Know Yourself" are pretty much the best from the limited pool of quality songs on the album. "Know Yourself"'s irresistible hook and lyrics describing Drake's past in Toronto make it easy to love. "6 Man" is the best example of the rapper's attempt to show his darker side.
These are the only standout songs on the album. None could be considered great, least of all an improvement from 2013's "Nothing Was The Same". The remaining songs were, to be blunt, forgettable. Soft beats and repetitive snare can only go so far. But 17 tracks like "Madonna", "Wednesday Night Interlude" and "No Tellin'" have faded into a bland blur that simply does not condone approval.
If this album is any hint as to what Drake's upcoming "Views From the Six" is going to be like, it's not encouraging. Despite the occasional above average song, "If You're Reading This It's Too Late" is entirely underwhelming, and not a very encouraging start for Drake's new bad boy act. Hopefully, finally leaving Cash Money records will change his tune.
Story continues below advertisement