Boys tennis powers past Samo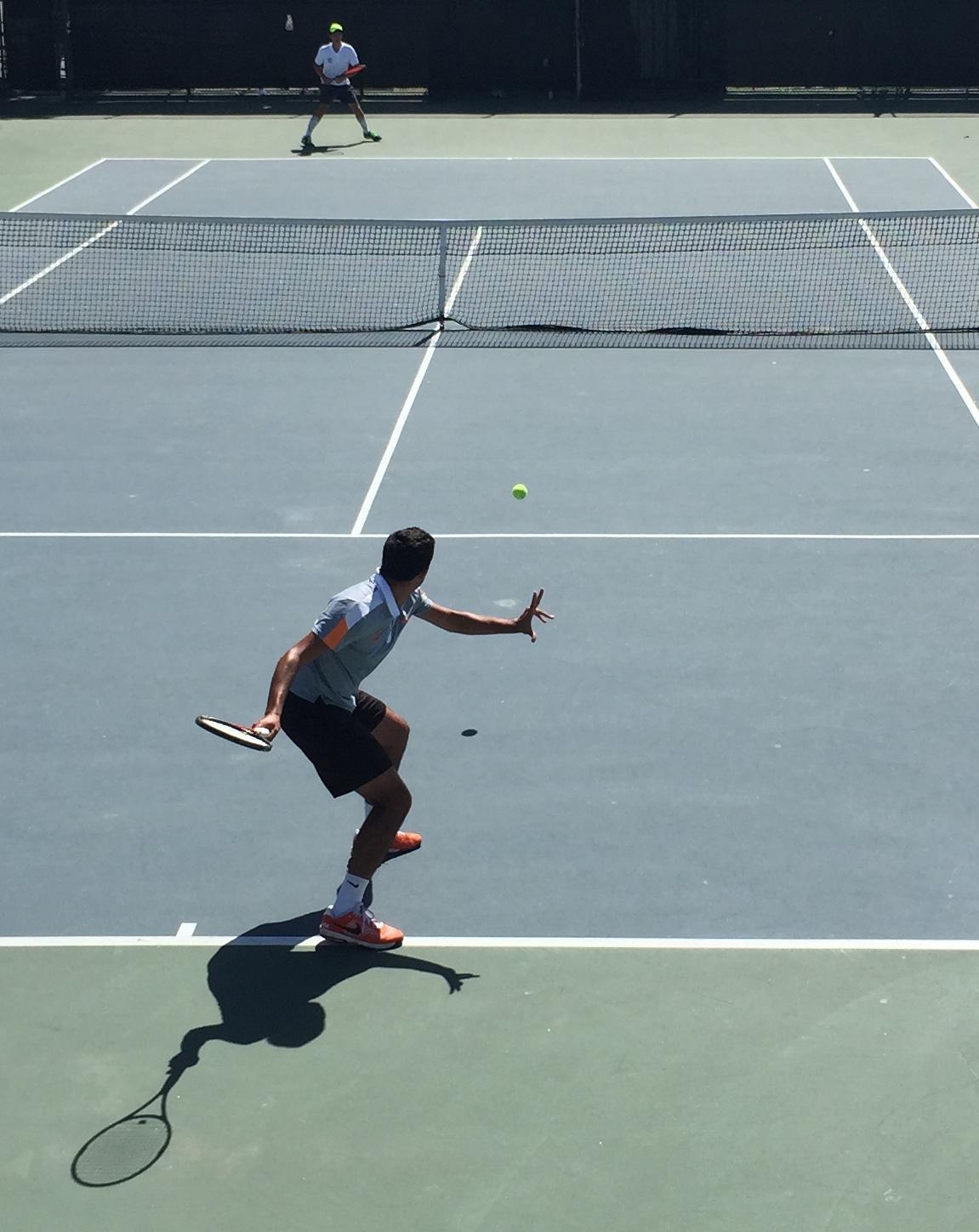 Marty Schnapp, news editor
Boys tennis defeated Samo 13-5 in Viking territory on Thursday.
The victory marks the second of back-to-back wins, making the team undefeated in league matchups so far this season. Doubles team and co-captains Jonah Malkin and Emilio Yera as well as doubles team Ben Snow and Jeffrey Lee won all three of their matches.
"Losing a total of only five sets in the past two matches has been incredible, and we're planning to go out with the same intention with each match we have left," Yera said.
Number one singles player junior Adriano Saitta, number two singles player junior Johnny Barcohana and doubles team junior Justin Dubin and Carlo Dollero won two of their matches.
Malkin is "extremely" proud of the team's performance.
"They all came out with a lot of energy and focus and played hard for all three rounds," Malkin said.