Baseball dominates Hawthorne in away league match
Guy Ginsberg sports editor
The varsity baseball team faced off in an away league game against Hawthorne on Thursday, April 23, and came out with a 7-1 win, ceiling their second win of the season and improving to a 2-2 league record.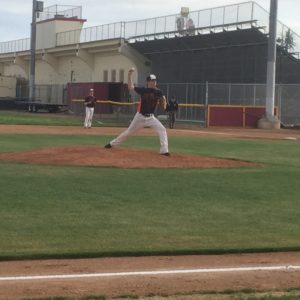 The game was highlighted by five shutout innings from sophomore pitcher Grant Gaon, as well as triples by senior Andy Nam and junior Alex Neustaedter.
"I felt great on the mound. I know that my teammates always have my back so it's easy to pitch when you have your teammates backing you up," Gaon said.
Sophomore pitcher Zack Geller attributes the big win to an overall team contribution, along with Gaon's excellent showing.
"Everyone who was on the field contributed whether it was at the plate or in the field. Gaon started the first 5 innings for us and really shut Hawthorne down. We all worked together to get the win," Geller said.
Baseball's next game will be a league match against Lawndale on Tuesday, April 28.