Fantasy Football Forecast: Draft Advice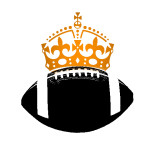 This column is a part of a weekly series that offers Fantasy Football advice from Guy Ginsberg, Marty Schnapp, Jason Harward, Nirav Desai and Isaiah Freedman.
It's that time of year again. Must I say more?
Guy's Guys
QB: Ryan Tannehill, Miami Dolphins
Coming off an exciting third year with the Miami Dolphins, the 27-year-old former Texas A&M shot-caller is poised for a breakout season come September. Surrounded by known weapons like Lamar Miller, Jordan Cameron and Jarvis Landry (also ready to burst with points), the Phins were a money machine over the summer, raking in pass-catchers Kenny Stills and Greg Jennings, as well as selecting wide receiver Devante Parker with the 14th pick in the draft. Currently the #13 rated QB in Yahoo! leagues, Tannehill often ends up falling to the ninth or 10th rounds in standard 10-team drafts. I say, stack up on running backs and receivers early on, and wait on Tannehill.
2015 Projections: 432/587 completions for 4250 yards, 34 touchdowns, 14 interceptions.
WR: Randall Cobb, Green Bay Packers
Let's all take a brief moment to remember Jordy Nelson's status as a fantasy weapon, because sadly, those days are over. Suffering a torn ACL in a preseason game against the Pittsburgh Steelers on August 23, he will miss the entire 2015 NFL season. But have no fear, cheeseheads! Randall Cobb is here! Hiding in Nelson's shadow for all his career, Cobb has been a top wide receiver in fantasy without proper recognition. However, with Nelson sidelined for the 2015 season, Cobb is more ready than ever to break loose. With his draft stock skyrocketing since the injury, look to draft Cobb in the late second to early third round. As a WR1, you could be looking at a monstrous season from him. Oh, and by the way, it doesn't hurt that a guy named Aaron Rodgers is going to be throwing him the ball.
2015 Projections: 101 receptions, 1,647 yards, 15 touchdowns.
RB: Justin Forsett, Baltimore Ravens
I know what the critics have to say about Justin Forsett: he's old, he's small, he's never broken out, he's a backup, he's a Ravens running-back (we know how well those work out)… But what the haters are missing is the tons of upside packed into that 5'8", 195-pound frame. He's quick, agile and needed in his offense more than ever. The Ravens are struggling to hold on to any offensive weapons, having lost grasp of Torrey Smith to the San Francisco 49rs in free angency. In essence, Forsett's all they got. Quarterback Joe Flacco is going to be constantly scanning the field for options, and time and time again there literally will not be one available. Knowing offensive coordinator Marc Trestman and how he dealt with Matt Forte while coaching the Bears, Forsett has a strong chance to rack in 65+ catches.
2015 Projections: 1,348 yards rushing, 7 rushing touchdowns, 67 receptions, 312 receiving yards, 2 receiving touchdowns.
Jason's Gentlemen
RB: Lesean McCoy, Buffalo Bills
The Bills made a splash this year by trading for McCoy, who has played his last six seasons in Philadelphia. Rex Ryan's power running offense will allow McCoy to use his vision and speed to score some serious fantasy points. Ryan worked his magic with Shonn Greene, a subpar tailback who had two 1,000-yard seasons in a row as well as 14 touchdowns over those two seasons. We know that McCoy can score, as he has scored 34 touchdowns in the last four seasons. Though he will cost you an early second round pick, he can be a reliable RB1 who will have some great games. Known as "Shady" throughout his career, McCoy can leave defenders in the dust. However, with the increased inside touches he will get under Ryan, I do suggest drafting his backup Fred Jackson, just in case anything goes wrong. Barring injury, McCoy should return to his 2011 form and light up your fantasy scoreboard.
2015 Projections: 342 carries, 1,580 rushing yards, 11 rushing touchdowns, 41 receptions, 320 receiving yards, 4 receiving touchdowns
TE: Greg Olsen, Carolina Panthers
I'm a big fan of waiting on tight ends. I'd rather spend my second round pick on a wide receiver like Odell Beckham, Jr. than Rob Gronkowski. That is where a tight end like Olsen comes in. A 6th round pick in most leagues, Olsen is Cam Newton's only viable target after Kelvin Benjamin's ACL tear. Expect Olsen's red zone targets to rise because of his connection with Newton, which means more touchdowns for the tight end. Also, if you get caught waiting even more on tight ends, you may have to draft a player on the Jaguars. Case closed. This year, with the banged-up receiving corps of the Carolina Panthers, Olsen is a solid choice for your tight end, or even a flex if you choose to take a better tight end earlier.
2015 Projections: 88 receptions, 1,090 yards, 9 touchdowns
WR: Brandin Cooks, New Orleans Saints
Cooks is a gem. During his rookie season, he formed a connection with quarterback Drew Brees. His 53 receptions and 550 yards were impressive for a rookie, but his three touchdowns disappointed some owners. The reason for the lack of touchdowns is Jimmy Graham, who was targeted by Brees seemingly every time that the Saints entered the red zone. With Graham gone, Cooks is now Brees' number one target. Cooks has already shown us what that means, racking up 4 receptions for 117 yards and one touchdown in the first quarter of the Saints'' preseason game against the Patriots. As of now, Cooks is going in the late third round, but he is well worth the investment. He could hold up well as a solid WR1, or an incredible WR2.
2015 Projections: 94 receptions 1,150 receiving yards, 12 touchdowns, 14 carries, 94 yards, 1 touchdown