Fantasy Football Forecast: Week One Advice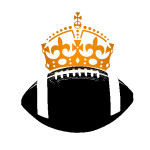 This column is a part of a weekly series that offers Fantasy Football advice from Guy Ginsberg, Marty Schnapp, Jason Harward, Nirav Desai and Isaiah Freedman.
Offseason moves, injuries and wear-and-tear make it difficult to decide which of your players to start for Week One of the fantasy football season.
We have broken some of this year's players of debate into three categories: sleepers, busts and breakouts. A sleeper is a player who will exceed his expectations for the upcoming week, and a bust is a player who will fail to meet his expectations. A breakout player will find himself in the upper echelon of players of his position for the first time in his career.
It's time to put those long nights of player analyses and mock drafts to use. Get ready to have some fun, and more importantly, make some of your best friends feel bad about themselves.
Marty's McFive
Sleepers:
WR: John Brown, Arizona Cardinals
Brown will likely enter Week One as the primary receiver on his squad, as teammate Michael Floyd continues to struggle with three dislocated fingers and Larry Fitzgerald practically needs a walker to hobble onto the field. Plus, the young speedster goes up against a shaky Saints secondary that is vulnerable to the deep bombs that we saw Carson Palmer dish to Brown for the first few weeks of last season.
Week One Projections: 5 receptions, 85 yards, 1 touchdown
RB: Chris Ivory, New York Jets
I have as little trust in the Jets' offensive weapons as the next guy, but the fact remains that Ivory is going up against the Cleveland Browns, who let up the most rushing yards of all NFL teams in 2014. Ivory is no exceptional athlete, but he's good enough to earn a RB2 spot on your roster for the season's opening week.
Week One Projections: 17 carries, 73 yards, 1 touchdown
Busts:
RB: Lamar Miller, Miami Dolphins
If you analyze Lamar Miller's performance ability on a risk-reward scale, it should come as no surprise that his low ceiling is not worth the fact that he is currently the most boring running back in all of football. In no way do I expect him to make a sizable dent in the Washington Redskins' seemingly impenetrable defensive line.
Week One Projections: 14 carries, 61 rushing yards
TE: Delanie Walker, Tennessee Titans
It is difficult to trust Walker after the difficult decline in productiveness he exhibited toward the end of last season. With recent additions to the young Titans offense like red zone magnet, tight end Anthony Fasano, as well as 6-foot-6 rookie wide receiver Dorial Green-Beckham, I see it unlikely that Delanie gets the targets that he feels he deserves.
Week One Projections: 3 receptions, 37 yards
Breakout Candidate:
WR: Rueben Randle, New York Giants
With wide receiver Victor Cruz likely sidelined for the Giants' Week One matchup against the Cowboys, Randle is left the number two receiver spot behind Odell Beckham Jr. Also, Cowboys star cornerback Orlando Scandrick will miss the entirety of the 2015 season, which leaves their secondary in shambles, at least as of Week One. My bold prediction is as follows: Randle will score more points than Beckham Jr. during Week One.
Week One Projections: 6 receptions, 93 yards, 1 touchdown
Freedman's Five
Sleepers:
QB: Teddy Bridgewater, Minnesota Vikings
The sophomore should feel the game slow down and the field open up with star running back Adrian Peterson back in the fold. Also, with a talented receiving corps that consists of Charles Johnson, Jarius Wright and Mike Wallace, Bridgewater will have plenty of toys to play with. Also, facing the 49ers and their depleted pass rushing core, Bridgewater should be primed to take full advantage of what is given to him.
Week One Projections: 17/24 completions, 246 yards, 2 touchdowns, 0 interceptions
WR: Allen Robinson, Jacksonville Jaguars
Who else is Blake Bortles supposed to pass to on this team? With star tight end Julius Thomas sidelined with a fractured finger, the tall and athletic Robinson should see more balls thrown his way. A good rhythm with Bortles doesn't hurt either. Facing the Panthers and their relatively average secondary serves as a perfect opportunity for Robinson to break out.
Week One Projections: 7 receptions, 98 yards, 2 touchdowns
Busts:
WR: Sammy Watkins, Buffalo Bills
There is no doubt he is one of the best young receivers in the league. The problem is, who is going to pass him the ball? Names such as Tyrod Taylor and Matt Cassell do not inspire much confidence. Also, he will be lined up against one of the best corners in the league in Vontae Davis.
Week One Projections: 4 receptions, 55 yards
WR: Devin Funchess, Carolina Panthers
Do not be fooled by the headlines that Funchess will replace Kelvin Benjamin as the Panthers premiere target. Maybe later in the season, Funchess will ascend to that level. Yet for week one, Funchess will most definitely experience a frustrating period of growth. He had previously been sidelined with an injury for the majority of training camp, so it should take him a couple of weeks to get going.
Week One Projections: 3 receptions, 28 yards
Breakout Candidate:
WR: Jordan Matthews, Philadelphia Eagles
The now second-year player had a pleasantly surprising rookie campaign. Facing a putrid Falcons defense as well as playing under offensive whiz Chip Kelly could be the perfect ingredient for a breakout first game from Matthews.
Week One Projections: 6 receptions, 82 yards, 1 touchdown