Evan Minniti staff writer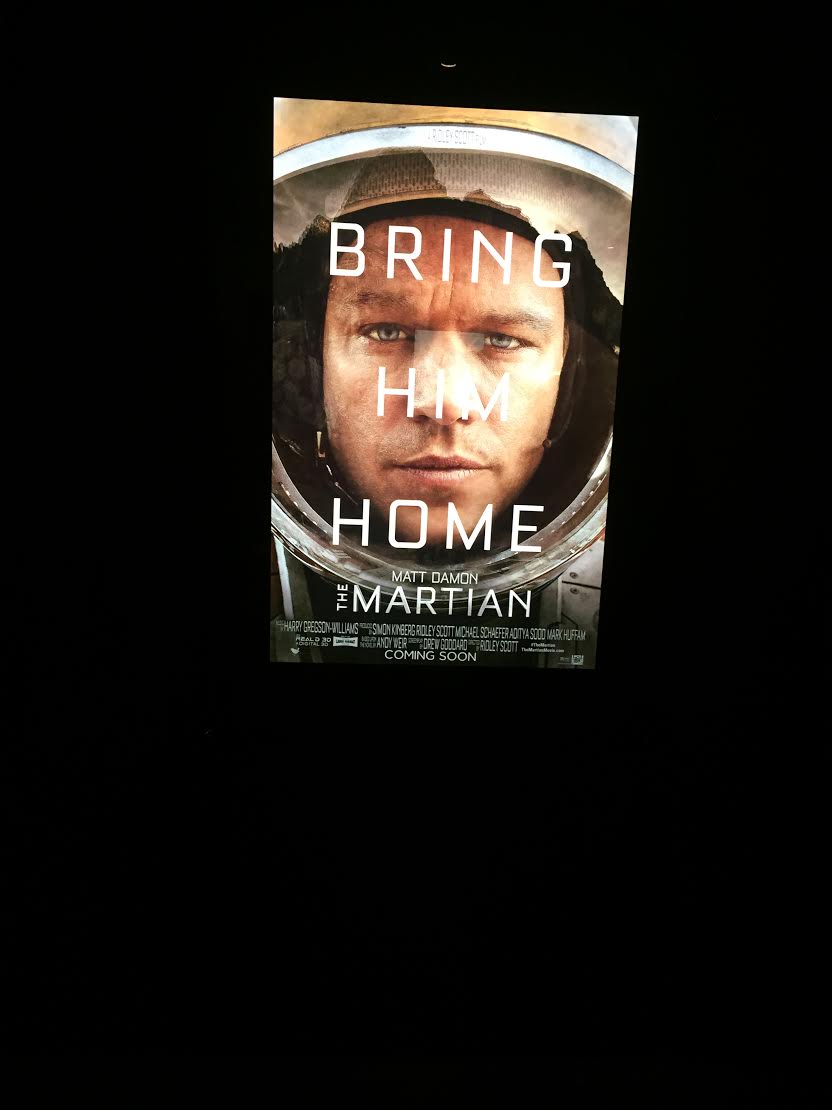 Mars is not a fun less place to live. It's cold, the air is unbreathable, and everything is a really really ugly shade of light brown. And yet, for some reason, NASA wants to put people on this planet. In Ridley Scott's ''The Martian'', Astronaut Mark Watney is stranded on Mars, after his crew is forced to abandon him during a sandstorm. Watney must make some very difficult and tiring choices in order to survive on this desolate rock. Meanwhile on Earth, various space agencies deal with the consequences that such a failure would have on their credibility with the public, as well as how they are going to rescue Watney.
First things first, Matt Damon and the rest of the cast killed it in this movie, and I would love to see him get some attention during awards season. He believably plays a man who is alone, afraid, but refuses to give up hope.
The film features an impressive supporting cast including Chiwetel Ejiofor, Sean Bean, Kristen Wiig, Donald Glover, Jeff Daniels, Jessica Chastain, Michael Pena, Sebastian Stan, Mackenzie Davis, and Kate Mara. As is usual with a cast of this size, some actors and actresses get more screen time than others, but everyone is believable, in particular those who portrayed the astronauts. You really get the feel that they are real people, working together for a common goal.
Chastain, who plays the leader of the expedition, is particularly good. Chastain's character makes the decision to leave Watney on Mars in order to ensure the survival of the rest of the crew.
A very surprising feature of this movie was the humor and sense of optimism throughout. One of the strengths of the similarly themed movies, ''Gravity'' and ''Interstellar'' was their growing sense of dread and complete lack of optimism. That absolutely worked in both films, but it was nice to see a genuinely funny take on science fiction. In addition, while all these films are special effects heavy thrill rides, ''The Martian'' also works as a character study of Watney's personality and the often dangerous ideas he gets on how to better his odds of survival. While this certainly wasn't absent in the above mentioned films, I felt like ''The Martian'' went into greater detail with Watney.
''The Martian'' runs at 108 minutes and is rated PG-13, making it very accessible to a wide audience. I will have to give this movie a solid 9/10, and completely recommend it.
Story continues below advertisement