Fantasy Football Forecast: Week 6 Advice
Isaiah Freedman staff writer
Guy Ginsberg co-editor-in-chief
The season of the football is kicking into high gear. Teams and players are emerging from nowhere, exceeding expectations, while others are falling short. Here are your sleepers, busts and breakout players for Week 6.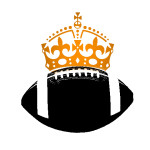 Freedman's Five
Sleepers:
WR: Leonard Hankerson, Atlanta Falcons
Over the first five games of the season, Hankerson has taken away targets from Roddy White. Roddy White! With superstar receiver Julio Jones expected to be limited on Thursday against the imploding Saints, expect even more balls to come Hankerson's way. Equipped with compact route-running and an ability to turn on the hyper-speed button, Hankerson is a touchdown machine.
Week 6 Projections: 7 receptions for 104 yards, 1 touchdown.
RB: Knile Davis, Kansas City Chiefs
With star running back Jamaal Charles now being sidelined for the season with, you guessed it, a torn ACL, Davis is the next man up. The scheme that coach Andy Reid employs is just side passes by Alex Smith or running the ball every other offensive play. Also, Reid may sprinkle in a touchdown pass to an actual wide receiver once every year. If Davis is going to be force fed, he is going to produce, since he models his game after Charles himself.
Week 6 Projections: 20 carries for 131 yards, 2 touchdowns.
Busts:
TE: Gary Barnidge, Cleveland Browns
Don't be fooled by Barnidge's breakout performance last week. That was against a wheezing and dying Ravens defense. This week, the Browns are going up against the Broncos' phenomenal defense, which is talented and deep at every position. Overall advice: do not start players squaring up against the Broncos.
Week 6 Projections: 3 receptions for 28 yards, 0 touchdowns.
WR: Martavis Bryant, Pittsburgh Steelers
Bryant may be that long and athletic person that all fantasy owners covet, yet don't jump the gun. He could have been eligible to play on Monday versus the Chargers, but the Steelers elected to sit him. That should speak volumes. Also, his first game back is bound to be rusty. Wait until he shows you something, then run to that waiver wire.
Week 6 Projections: 3 receptions for 33 yards, 0 touchdowns.
Breakout:
TE: Travis Kelce, Kansas City Chiefs
Everybody knows that Kelce has the ability to be a superstar fantasy player. The question is, when? Andy Reid is usually calling running plays, or throwing it to Kelce in situations where he can't really do anything with the ball. With Jamaal Charles sidelined, look for Kelce to be unleashed. Maybe Reid will even draw up a play for Kelce to go long.
Week 6 Projections: 7 receptions, 88 yards, 2 touchdowns.
Guy's Guys
Sleepers:
RB: Charcandrick West, Kansas City Chiefs
With starting running back Jamaal Charles out for the season following a torn ACL, the Chiefs' starting running back role was likely to fall onto backup Knile Davis, until head coach Andy Reid realized that some guy named Charcandrick can actually run the football. Not only can the kid run, but he runs a whole lot like the former starter, with Reid comparing the young speedster to the number one pick. Count on this kid to flourish in this high powered run game offense.
Week 6 projections: 92 yards rushing, 33 yards receiving.
TE: Antonio Gates, San Diego Chargers
After failing a PED test before the season, Gates missed the first four weeks due to suspension. However, Gates came back with a vengeance last week against the Steelers and dropped two touchdowns while waltzing his way to a 25 point breakout game. Look for Gates to only get better as the season goes forward, with the Chargers offense looking grim at receiver and running back. Gates and quarterback Philip Rivers are the life of this squad, and look for more big time connections between them.
Week 6 Projections: 140 yards receiving, one touchdown.
Busts:
RB: Jeremy Hill, Cincinnati Bengals
Excited to see Gio Bernard ballhawk Hill again this week? Me too! Heading up against a stout run defense in Buffalo, don't count on Hill to get any meaningful touches in this game. Hill's best plays this season have come against bad defenses and were pretty one-and-done. He sadly isn't the same player he was last year and doesn't offer the same breakout possibilities that he once did. Sorry Jeremy, but you're slowly falling out of relevance.
Week 6 Projections: 35 yards rushing, 8 yards receiving.
WR: Andre Johnson, Indianapolis Colts
Coming off a great revenge game against his former team, the Houston Texans, football legend Andre Johnson has looked like a popular vote for a mid-season breakout. However, Johnson simply doesn't have the assets needed to change his course this season. With QB Andrew Luck looking far from perfect, Johnson remains a WR5 at best. Sorry if you're one to hold on to the past, but the future looks hazy for this bag of bones.
Week 6 Projections: 60 yards receiving.
Breakout:
RB: LeGarrette Blount, New England Patriots
Stop telling me that Dion Lewis is the best running back on this team, because I'm terribly sorry, but you're dreadfully incorrect. Blount has been the best back on this team since he arrived the first time, since he left the first time, and since he came back again. His powerful rushing style makes him a beautiful candidate for a breakout any week; he just needs the touches. Coming up on a matchup with the laughable Colts defense, a group he is know to torch in the past, look for Blount to carry your team to fantasy greatness this week.
Week 6 Projections: 170 yards rushing, 2  rushing touchdowns, 30 yards receiving, one receiving touchdown.