President sheds light on HeartShare, community service art club
Sophia Goldberg, staff writer
Judy Kim, president and founder of HeartShare Club, meets every Saturday alongside her fellow club members to help those in need socialize and relax by making art.
The HeartShare Club's mission, according to Kim, is to teach art to the less fortunate, to paint for free for people in need and to do anything possible to better her community through the means of art. During these meetings members discuss each volunteer session and how each one can improve.
"One group volunteers at Joy Center, a center for the disabled, and the other group of students volunteers at Mugunghwa and Alexandria Care Center. Every Saturday we go out to our respective volunteer locations and come back for a meeting where we reflect on the activities that we did at each center, how much the students enjoyed it, how we can improve on our past lessons," Kim said. "Students contribute their opinions and often come up with new ideas with the materials that we have."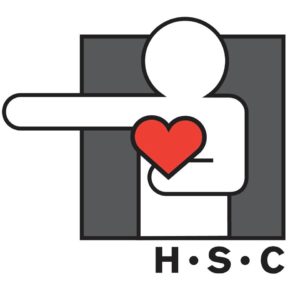 Noella Kim, one of the secretaries of HeartShare and a sophomore at Beverly, feels as though HeartShare is a great way to interact with the community while doing something she loves.
"HeartShare is a fun way to help out because you get to be creative with it. We hold services at a few different locations and have certain people go to these locations. Sometimes we go to a retirement home and work with elders or spend time with people not that much older than us. We do lots of arts and crafts; sometimes we draw and paint. Heartshare isn't just an organization to get volunteer hours but a place to make new friendships," Kim said.
One of the main focuses of the club is volunteering and teaching art as a means of relaxation for the needy in the community, but the club also strives to teach its members about the processes for running a business.
"Volunteering isn't the only focus of our club. In order to raise funds for the materials that we need to create the art projects, we have sold our own artworks in four exhibition fundraisers. From these exhibitions, students have learned the process of organizing, planning, and executing an event," Kim said. "We have also helped out in set paintings for our community in addition to installation set-ups. Every once in awhile, we make a local trip to the wholesale district in Downtown Los Angeles to purchase our materials."
Kim believes that her growing club has taught its members important leaderships skills for the future while aiding the community. While awards are handed out to those that are deserving, they represent that larger goal: to give back to the community.
"By serving the community through both volunteering and events, students have gained the most leadership and learned to serve others," Kim said. "Every year, we recognize those students who have achieved significant community service hours through the Presidential Volunteer Service Awards. Ultimately, the awards mean more than just the number of hours that our students have volunteered; it represents the service and leadership that we have learned."

To read more about how Kim won the Prudential Spirit of Community Award, click here.