Normans attend SkillsUSA competition
Evan Minniti, staff writer
Last Saturday, Jan. 23, Beverly sent 25 students to compete in the audio, radio production, broadcast news, culinary arts, commercial banking, urban search and rescue, photography, and digital cinema competitions for SkillsUSA, an organization with over 300,000 members.
SkillsUSA was founded in 1965 and describes itself as "a partnership of students, teachers and industry working together to ensure America has a skilled workforce."
"I think we had about 25 students competing. We competed in audio, radio production, broadcast news, culinary arts, commercial banking, urban search and rescue, photography, and digital cinema and then this coming weekend we have more students competing in culinary [arts], and one student competing in technical math… The full results will be available a week from [Friday] and we'll see which students of ours will be advancing to the State Finals in April.They don't publish all of the standings,"  Cindy Dubin, CTE/ROP Director, said.
One of the students involved in the culinary arts competition was sophomore Eric Cherdak.
"For our competition we were supposed to make an airline chicken breast, and we cook it up and make a sauce, a little side of sauteed carrots," Cherdak said. "I just started cutting the vegetables as the starting theme went off, and I was so focused…I didn't notice that I had cut myself pretty bad," Cherdak said while holding up his hand where a painful gash is still visible. "The only thing I could have done at the time was to put on a double layer of gloves and hope that it didn't bleed through. I had the entire meal to finish off either way, so I had to quickly treat it."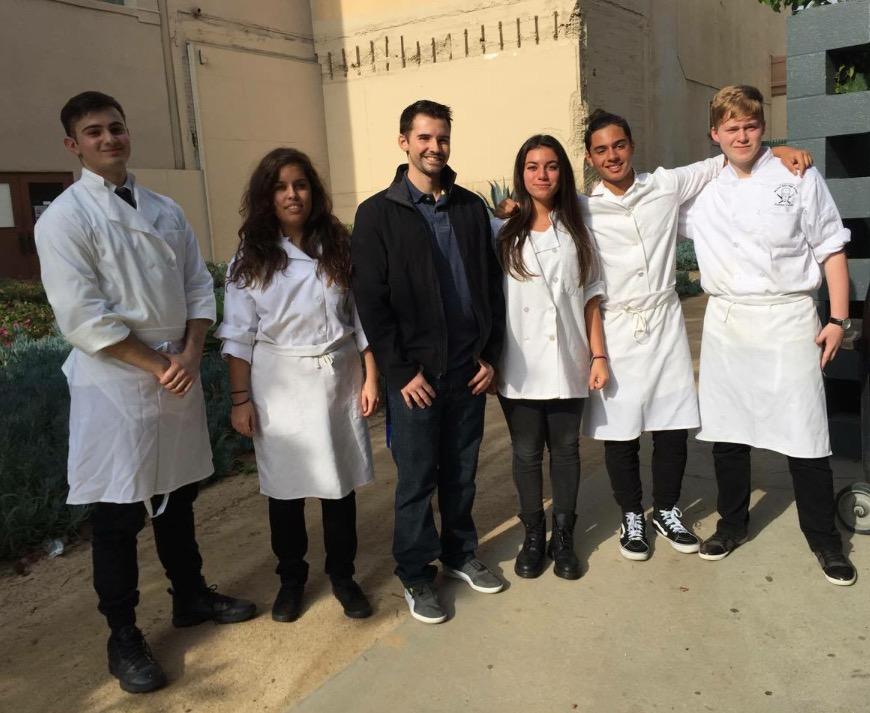 Despite the difficulties the culinary students faced, Cherdak and his classmates weren't rewarded in the end. However, junior Gabe Goldstein was awarded. He won Bronze in the photography competition.
"I was actually shocked that I won. My equipment going in was not as extensive as other people had. So that shocked me that I was able to overcome the best technology…I'm kind of in the dark as to why I won," Goldstein said.
Sophomore Christine Kim had criticisms to make about how the photography competition was structured.
"It was not very well organized…We had one hour to do a photoshoot. Then each one of the competitors went to do an interview. After the interview, we had 45 more minutes to Photoshop and edit five photos that we took…The competition [itself] was very interesting and also fun," she said.
Senior Andy Park, who competed in the Baking Competition, enjoyed the whole thing.
"I was given three orders to do: bake banana muffins, crimp a pie, which is essentially making a pie crust from the dough, and frosting and baking a cake. I was given an hour and a half to do all that. I enjoyed it very much," Park said. "I've never done that; I never competed in a baking thing before, because usually I do Naval competitions…It was not really my thing [until recently]. I realized that baking is manly." Park said.
Cherdak is optimistic about the future and intends to return next year.
"I am planning on going again next year. Hopefully to try and make it through this time, to get the prize," Cherdak said.