Sydney Tran staff writer
Band will showcase many new twists on past performances at a concert on Thursday at 7 p.m. in the Salter Theater.
The concert, for which band has been preparing since November, will incorporate many contemporary pieces that the au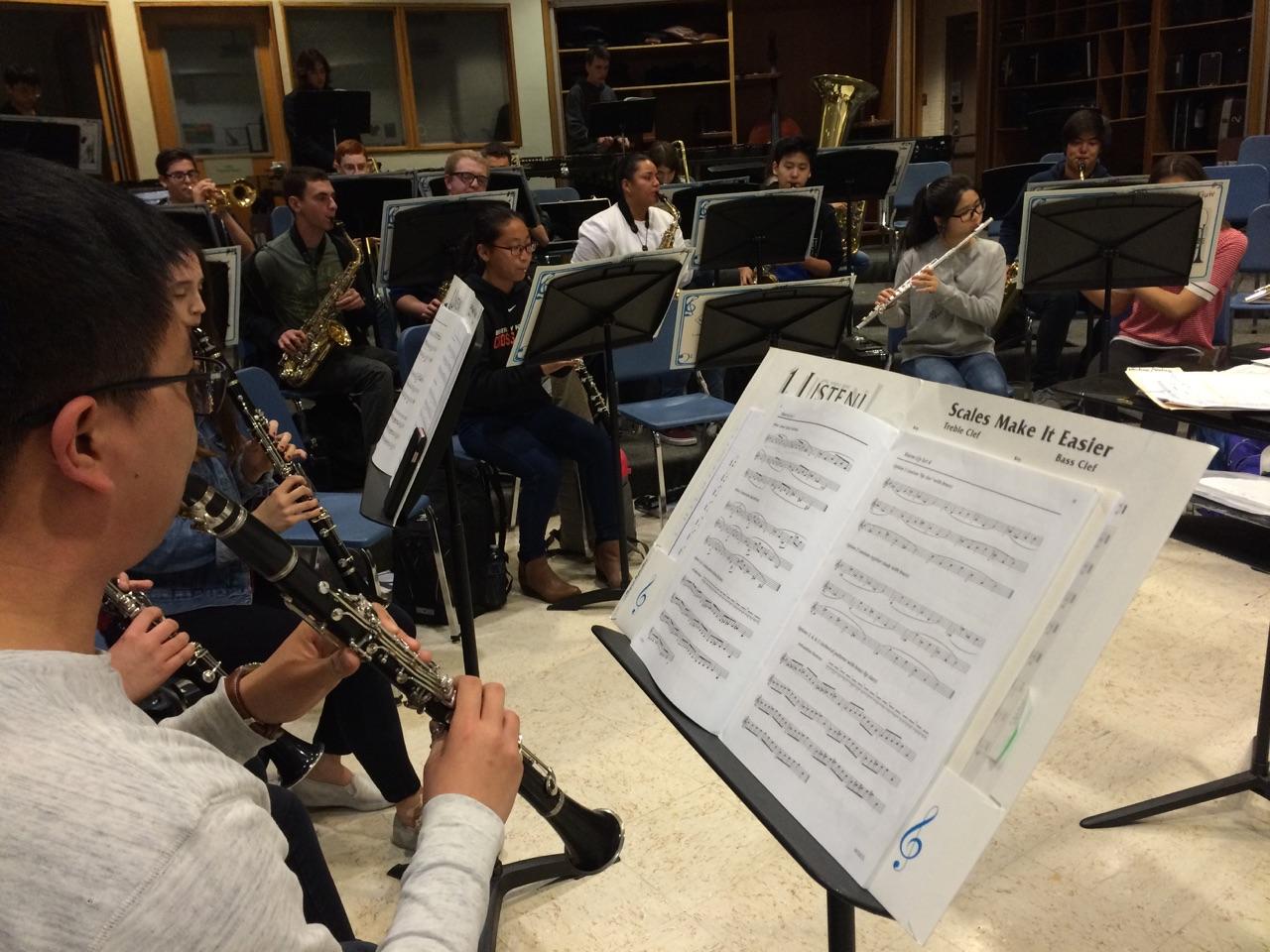 dience should be able to recognize.
"The music is much more well known. It's not a pop concert, but the themes are globally recognized,"  trumpet section leader and assistant drum major Danny Barroukh said.
At the event, concert band and symphonic band will each play one to two classical pieces, as well as a piece from a movie soundtrack. Concert band has opted to play a song from the film "Mulan", while symphonic band will be playing a piece from "Star Wars".
Unlike years past, band will perform in the Salter Theater due to the unavailability of the auditorium.
"We're performing in the Salter Theater because the school doesn't have a real auditorium for us," Barroukh said.
This change in location has created many obstacles for band.
"It's kinda hard, because the Salter Theater is really small, so it's a lot more work to put everything together and move the instruments," junior trumpet player Nikki Melamed said.
The new location in the Salter Theater has led to a change in the usual performance, as band will have the stage to itself.
"Because space is very limited, band and orchestra will be having separate concerts this year," Barroukh said.
Despite this inconvenience, band is prepared and excited to perform well.
"We've been practicing for months; we just finished performing in London and we're ready to perform for Beverly Hills High School," Barroukh said.
There is a $5 recommended donation per individual and a $10 recommended donation per family.
Story continues below advertisement