Lakers fans' hope resurging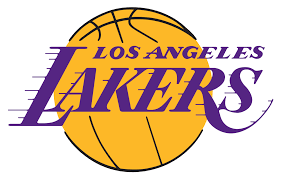 Isaiah Freedman staff writer
For a good chunk of the 2015-2016 campaign, the Lakers were a mess. There was a clear stagnation of growth from their young prospects, the realization that the glory days were clearly gone and a franchise player who was physically disintegrating by the day. Top all that off with a 9-41 record, and fans of the team were morally down in the dumps.
Senior Oliver Binafard, an avid Laker fan, recalls the dismay of the early season.
"The beginning of the season was very frustrating as a fan, since we were dealing with so many injuries and piling up losses in the process," Binafard said.
As the All-star break concluded, and teams gear up for the final phase of the season, there has been a newfound exuberance surrounding the Lakers and their fans. The team still sports a miserable record (11-50), but players are starting to show off their dazzling potential.
This period of Laker joy climaxed last Sunday, Mar. 6, when the Lakers unexpectedly trounced the Golden State Warriors, with a score of 112-95. This was obviously a surprise, but the Warriors did have a Saturday night off in Los Angeles, a city well-known for its extravagant nightlife. The game, record-wise, was technically the biggest upset in NBA history.
Binafard, though, is now noticing the team's recent upward trajectory.
"Even though the beginning was rough, we are really starting to turn it around. DeAngelo [Russell], Julius [Randle] and Jordan [Clarkson] have played so well lately and are a great foundation moving forward. It's all been really encouraging," Binafard said.
Ever since their glorious back-to-back championships in 2009-2010, the Lakers have not even won a playoff series, piling up a 48-116 record in consecutive seasons. It has been bleak; bleaker than bleak for fans who are used to celebrating championships often. Yet after finally re-stocking the cupboard with young talent, the Lakers are back on the upswing.
Russell, the second overall pick in the 2015 draft, over his past four games has put up 22, 22, 39 and 24 points. He has displayed that rare mix of playmaking and shooting, characteristics that compose the best guards in the league. Oh, and he is only 20-years-old.
Clarkson, 23, was a steal in the second round of the 2014 draft. He has proven he can successfully play alongside Russell, giving the team an extra dose of playmaking with some tough defense sprinkled in.
Randle, 21, who missed his rookie season with a freak leg injury, has shown sparks of becoming a hybrid Blake Griffin-Zach Randolph. Randle uses his brute force to knife through the lane and can also add a bit of unexpected playmaking from the forward position.
All of these players show potential, but they are still so young that winning may still be a long way away.
"I believe that in a couple years the Lakers will be major contenders, and within four or five years I see them as a threat to win the championship," lifelong Laker fan Dan Moroaica said.
After this season, Kobe is not coming back. With a young and evolving talent base in place, though, the team is ready to say goodbye to one era and hello to another.