MorTorq 1515 compete at Ventura Regionals
Veronica Pahomova staff writer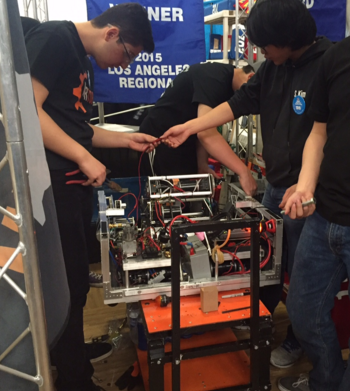 While many found themselves basking on the beach this spring break, the MorTorq 1515 team was participating in something, according to members, a little more competitive and vigorous, but just as fun. With a suitcase full of sunscreen and extra screwdrivers, this group of dedicated individuals endeavored on a trip to Ventura County and brought back the Judge's Award for their MorTeam and MorScout information sharing apps.
Held at Ventura College, 42 high school teams from around the nation, and four from China, competed to "capture the tower from the other alliance." This spring break, the team participated in this year's theme of "STRONGHOLD" and, with their honorary title, will be moving on to their second competition in Las Vegas, Nevada, on March 29 until April 5.
"I feel that as a team we did well considering that it was our first regional and we didn't have any mentor support during the build season," Robotics Leader Randy Schmidt said. "We spent a lot of time practicing in hopes that we'll do even better in Las Vegas later next week."
Overall, the enjoyable experience was both educational and worthwhile. The robotics team always looks forward to gaining new experiences and sharing their work with the world.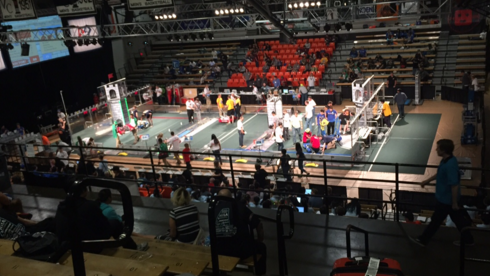 "The judges were very helpful and we will use their constructive criticisms to perform better in out Las Vegas regional," Robotics Leader Yu Jin Kim said. "Even though we didn't win first place, I felt that we had a lot of fun competing as a team."




If you're interested in being a part of this event, click here to volunteer!
If you're interested in being a part of MorTorq 1515, click here to contact Elfego Cruz!
If you want to know what else this year's MORTORQ 1515 team has accomplished, click on the headlines below!
Business members of Robotics help the community
Robotics led by veteran students