Title I unappealing to administrators
Ben Dahan staff writer
The issue of bringing Title I funding into the high school, which would bring money to help academically struggling students, was brought up to the BHUSD Board of Education nearly a month ago. However, the strings attached to the money leads the administration to advise against the decision. 
Title I, created in the 1960s as part of the War on Poverty, is a federal program that grants funds to supplement schools with high concentrations of low-income students, the same students who receive reduced or free school lunches.
The money is used to raise the academic proficiency, which is determined by the state's standards, of either specific students or the entire student population.
There are two kinds of Title I: Targeted Assistance and Schoolwide. Targeted Assistance is used to target and assist students with the most academic need, trying to bolster their academic achievement to a specific standard.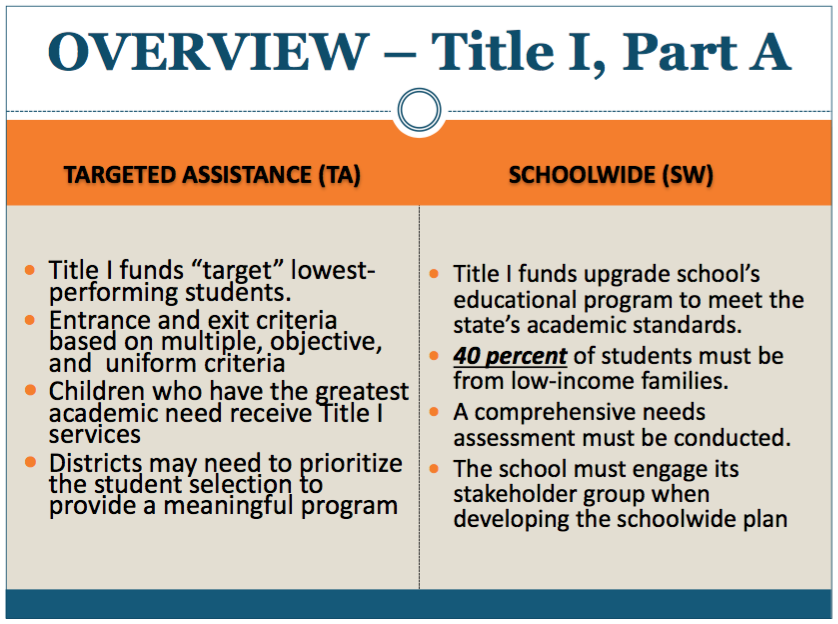 Therefore, Targeted Assistance is granted to low-income students and used for low-achieving students, whereas the Schoolwide program is given for high concentrations of disadvantaged students to bolster the academic achievement overall.
For the 2016-17 school year, BHUSD has proposed to receive and use nearly $590,000 in Targeted Assistance funds. Of that money, $400,000 will go to Horace Mann, the only school receiving that money, to be spent on intervention, supplies and materials, technology, instructional assistants, professional development, and summer school, among other things.
"Our Title I funding supports many of our students K-8," Horace Mann principal Dana Findley said. "We are able to have a variety of services to help our students reach proficiency."
The discussion at the school board meeting, however, was about bringing Title I back into the high school, which it received in 2014. For the 2013-14 year, the district received $775,000 from Title I.
"The benefits are that you get money to help do remediation and do intervention for those kids,"  high school principal David Jackson said.
The high school was put into "program improvement," the designation for schools that fail to meet certain standards, because the No Child Left Behind(NCLB) Act required that nearly 100 percent of students reach proficiency on state tests, a common criticism of the program.
The high school stopped receiving Title I money shortly thereafter to remove itself from PI status.
Despite the benefits, the move to return the high school to a Targeted Assistance Title I school has garnered opposition from many administrators.
"I am only opposed to the consequences of Title I funding at the high school," Chief Academic Officer Dr. Jennifer Tedford said. "If you accept Title I funds and fail to meet the requirement, your school is labeled an 'underperforming school.' I would never want that for our high school."
The exact requirements and rules that come with Title I funding are still in flux, as the nation is transitioning from No Child Left Behind to President Obama's Every Student Succeeds Act(ESSA).  
Despite the consequences for failing to meet the requirements, whatever they might be, there are supposed negatives that come with receiving the money itself.
"The negatives are that there's lots of paperwork and strings, and having other people tell you how you should do things with your kids," Jackson said.
Another major point of contention is the attendance requirement.
"The attendance requirement is such that if students miss 10 or more days of school, students are listed as 'chronically absent.'  It doesn't matter if it's for a good reason—illness, college visits, excused," Tedford said. "Based on our analysis of high school attendance, we know we will not meet the requirement."
If 10 percent of students are "chronically absent," then the school is put under program improvement.
"How do you tell a kid that he can't go to [his father's] wedding because it's going to screw up our percentage," Jackson asked.
Attendance does not pose as big of a problem for elementary and middle schools because they have higher attendance rates overall.
"Parents seem to be more involved in [elementary] and middle school. When you get to high school, you're an adult; you can take care of yourself," Jackson said.
A large portion of the money received from Title I would conceivably be used for intervention for low-achieving students, something that the district already provides.
"We have intervention here, the district pays for intervention here, and so far it has been very successful," Jackson said. "I'd hate to take something successful just to go grab money and have somebody else tell us how to deal with our kids."
Many administrators seem to believe that taking the additional money, with all of its strings attached, is not in the best interest of the high school students.
"We need to take care of our kids and do what's right," Jackson said.