Eleanor Bogart-Stuart culture editor
Sean Don is back. And he's here to stay.
In the star rapper's most recent album "I Decided", Big Sean shows surprising growth and his determination to maintain his top dog status in the music world. But the most prominent theme on "I Decided" is Sean's preaching of his unwavering resilience in the face of hardship, heartbreak and heated conflict.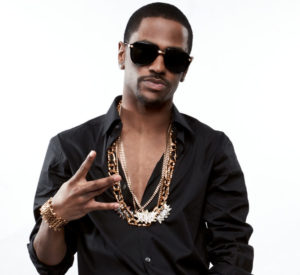 Sean's previous album, "Dark Sky Paradise", focused more on Sean's rise to the top as opposed to his ability to stay there. The album established him as a top pillar rapper, someone with far more depth and prowess than his first hit single "Dance (A$$)" had first indicated. So where do you go after you've already hit the top?
On "I Decided", Sean takes a hard left. Although songs like "Sacrifices" and "Moves" could easily fit in with the dark and hazy atmosphere on "Dark Sky", tracks like "Sunday Morning Jetpack" and "Bigger Than Me" are refreshingly heartfelt and honest. The instrumentals are unique and the opposite of the try-hard, tired material that fellow artists such as Tyga and 2 Chainz have been releasing. On "I Decided" Sean is himself–something that not many other rappers can claim. 
This "not-caring" mentality can be seen in his lead single, "Bounce Back." It has no elements of the mumble rap or dance hall hip-hop that has been dominating the charts recently. It's a slick,  dark-pop depiction of Sean's ability to "bounce back" from an "L".
The album has a slew of features, not the least of which is the Rap God himself, Eminem, and the newest princes of rap, Migos. Eminem's verse, although just as offensive as would be expected from the "Fack" rapper, falls flat, while the Migos trio manages to hit much harder. Eminem, unfortunately, felt out of place rapping beside Big Sean.
No matter who was featured on the track, Sean's clean and sultry tone manages to rise above. "Thank you God for all my setbacks, 'Cause he the reason I'm able to give back," Sean raps on "Sunday Morning Jetpack". And we couldn't be more grateful that he does.
Story continues below advertisement