ASB makes history with gender free Homecoming court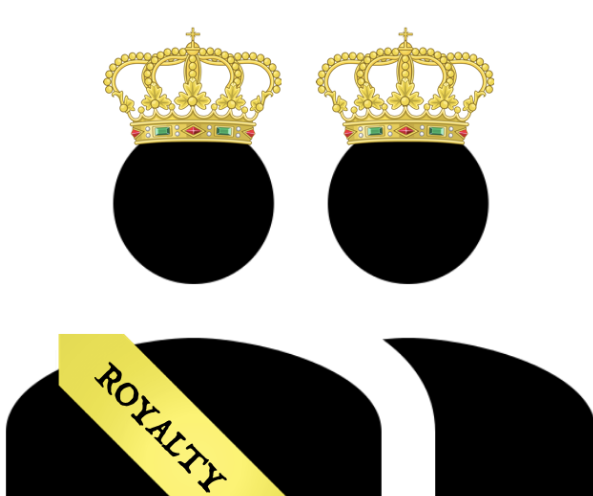 Priscilla Hopper media manager
The only lasting tradition is change, and this year, ASB Advisor Jennifer Goolsby and the Head Row ASB members made the executive decision to change one of the most prominent and popular high school traditions: Homecoming kings and queens.
The 2017-18 Homecoming court nominations are no longer one girl and one boy per grade; now, the ballot reads "first nomination" and "second nomination."
ASB created an overall theme for this year to foster a stronger sense of unity at the high school. This year's theme is "ONE," meaning we, as a school, are one collective community.
"I think the gender neutral Homecoming is the first step to incorporating our theme of ONE into more events at school," Head Row President, Maia Yosef said. "We are trying to get everyone to feel heard and welcomed at our school, and this is our first step in doing so… We have finally reached a point in life that this can happen, and I think that's amazing. We are making history! What could be better?"
Last year, senior Grayson Moore, formerly known as Sophia, ran on a prince's ballot.
"It's a bit wild to think something like me running for [Homecoming] prince made a difference in how our school treats the inclusion of LGBT students, and it makes me feel amazing that I made a difference at my time at BHHS," Moore said.
Moore believes the change in Homecoming royalty is a big step toward inclusivity, and while the LGBTQ community continues to grow, the reconceptualization of gender fluidity has increasingly gained awareness.
"I think the best way to include LGBT students is to ask the them to help educate the public about their identity and their path to find it….I think open communication is the best policy, to make an attempt to include everyone," Moore said.
While this change is specific to this year, Moore believed this transition was long-needed.
"…I think [eliminating] most of these, frankly, dumb stereotypes are long over due, because I feel that progression has been so rapid with the idea of gender identity that we need to keep with the times," Moore said. "It's crazy to me that we are one of the schools making progress."
On the other hand, sophomore Chantal Moawad believes in keeping the tradition of gender specific royalty roles, and instead thinks that people will try to exploit the change.
"I'm not necessarily happy about [the change] because I personally think that it should be an opportunity for one girl to win queen and one boy to win king, rather than two boys winning or two girls winning. Winning Homecoming with someone else doesn't necessarily mean that it's a couple winning, but just two people winning," Moawad said. "Some people will vote for two boys to win as a joke, so I just don't think changing it to 'royalty' is a good idea."
With last year's controversy over the "Gender Blender" spirit day, ASB and administration have been more conscious of how other cross dressing traditions might be perceived. One of which is Powderpuff, a Homecoming performance where the varsity football team and cheerleaders switch uniforms. The football team performs either a traditional cheer or a choreographed dance, and the cheerleaders play a short game of football.
Due to an injury from last year's Powderpuff event, administration banned any stunts to be performed in the football team's cheer and the entire cheerleader's faux football game.
"With the whole idea of taking the concept of gender out of Homecoming, then it doesn't seem appropriate to have boys dress up as girls and do a cheerleading dance, and have girls dress up as boys and do a football game," Goolsby said. "If we are taking away gender, then why are we making fun of boys dressing up like girls? We just felt like it didn't match."
This year's Homecoming theme is "Luau."
The tailgate, which features live hula dancers and a food truck, will begin at 4:00 p.m., and the varsity football game against Santa Monica High School will begin at 7:00 p.m.