Karate kids kick to black belt success
Priscilla Hopper media manager
The fight song for martial artists rings: "Tseh!", "Kiah!" and "Fuah!" And seniors Amanda Lee and Daniel Chorn know this song all too well. They have each dedicated countless hours of studying formations and perfecting their art form to achieve the status of black belt.
Lee found her knack for uniformity and composure after she joined karate in the fifth grade.

"I was not athletic; I didn't really do anything. There were intramural sports at school, but nothing that really appealed to me…I always thought I was better at sports just by myself, and I thought karate was the best way to do it," Lee said.
Lee has won seven awards in her combat community throughout five years of persistent fighting and practicing, and dedicates much of her success to the United Studios of Self Defense, her supportive dojo.
"Being a black belt has taught me self control, character, effort, sincerity and etiquette," Lee said. "Being in karate was about a lot of the people there, too. You all practice together but you don't compete together, and in team sports it is really hard to record your progress unless you're using a physical sheet, but with karate it's different because…there is always motivation."
For Chorn, his passion for martial arts was in his genes.
"While my parents may have been the reason I started, it was the community I found there that kept me. My fellow students were good people, and they made staying and competing with each other fun and enjoyable; each of us tried to reach black belt first, and once we were all there it just became another competition of who would get to second degree [black belt]," Chorn said.
Chorn has stayed loyal to Z-Ultimate Self Defense Studios throughout his journey and in 2014 he earned his black belt after studying the art for 12 years.
"[The] day I received it is very vivid for me. I can remember the weather, what we did, who I met that day, but more importantly I remember kneeling, meditating and opening my eyes to find my new belt placed before me," Chorn said.
According to Lee, many students are unable to pass the final test of their abilities due to their height or weight.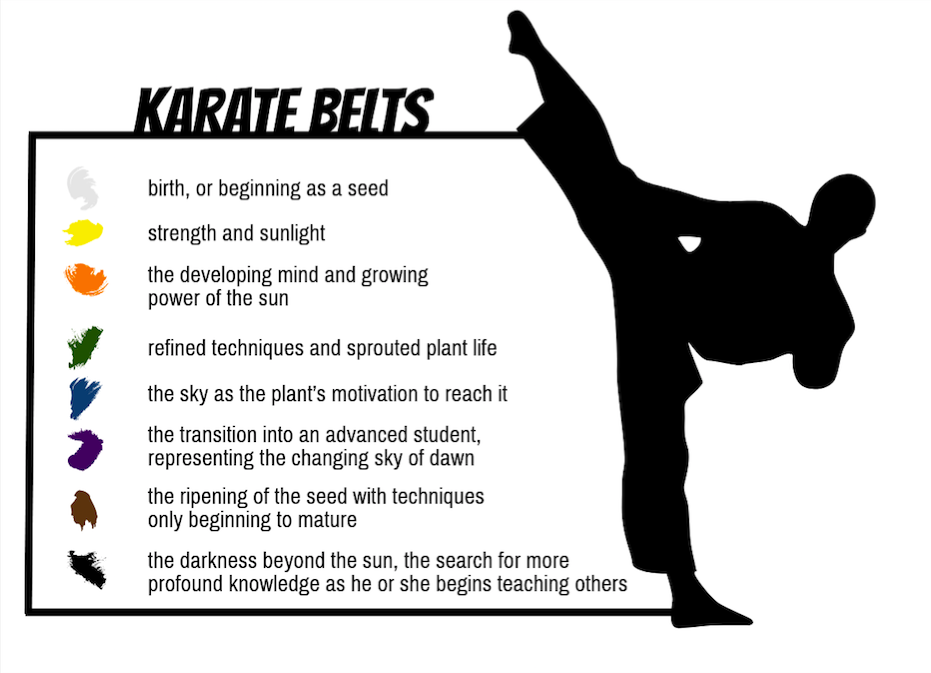 "The black belt itself means you have gone through this amount of training and you can successfully defend yourself against an adult–someone of average height, weight and capability," Lee said.
Each belt acts as a physical representation of the progress a student has made. It signifies different moral and physical obstacles and stages necessary to evolve as a martial artist.
"There are also the additional benefits of learning more–your new rank requires new material, and it is especially rewarding to begin learning new techniques, forms, and fighting styles," Chorn continued. "Other than just receiving a belt, it's proof that you are capable, and what's more, that you can commit to what you started."