Hinojosa's upcoming book previewed by Enrichments
Jessica Lu, staff writer
Hinojosa's upcoming book previewed by Enrichments
Roel Hinojosa, AP Government and Economics and AP Comparative teacher, has been writing a book on religion and previews the ideas for students during his monthly Enrichment class.
"I started offering these Enrichments because I've been writing this book," he said.  "I think that my ideas about the book are informing the instruction."
Outside of school, Hinojosa spends his time conducting research, collecting "12 boxes full of notes," conversing with experts and visiting places of interest.  Inside, he conducts these Enrichments.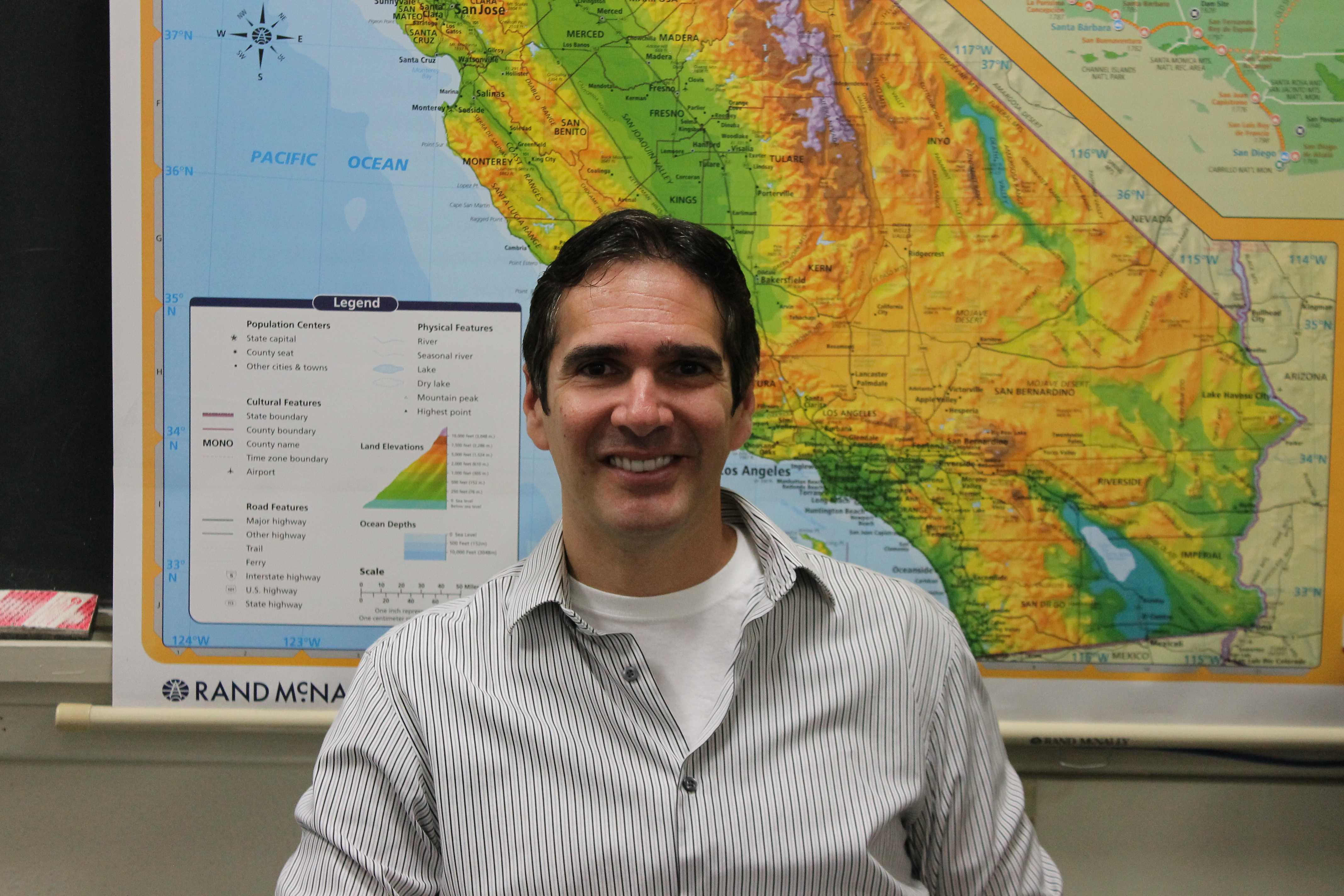 Because the ideas in his lectures draw from the conclusions of his research, the Enrichments serve as a preview of what his published work will articulate.  It serves as a way for Hinojosa to communicate some aspects of his book to the student population.  Students take the course to receive a more in depth analysis of religion than what public school curriculum normally provides.
"One thing that I try to get the students to understand is that these religions are very different; I think that what is true is that all people hope to get the same thing in their religions," Hinojosa explained.
His fall Enrichments set the spotlight on Judaism and its origins, principles and denominations.
"I'm Jewish and I learned a lot about the different beliefs of different people," senior Zachary Fouladian recounted, having attended the September Enrichment.
The Enrichment has been bringing in both Hinojosa's students and those not enrolled in one of his classes, like Fouladian.
"It was nice to give students some of the answers and give them some of the ways to find out some of the answers on their own," Hinojosa commented on past Enrichments.
Hinojosa plans to focus the spring Enrichments on either Islam or Buddhism, depending on student interest.
"I think that a lot of these religions have a lot of wisdom in their writings that we should probably be more open to," Hinojosa said.
He hinted at the prospect of adding a new class in the future related to the topics he has been researching.
"I've been toying with the idea of offering a class called, like, 'Introduction to Religion' or 'Comparative Religion' and I've actually been waiting for the budget crisis to end to put something together," Hinojosa said.  "In the meantime, I thought that these Enrichments would be a good way for students to get a peek at the class."