Yaniv Sadka creates new business, Sadka Lacrosse
Zoe Kenealy, staff writer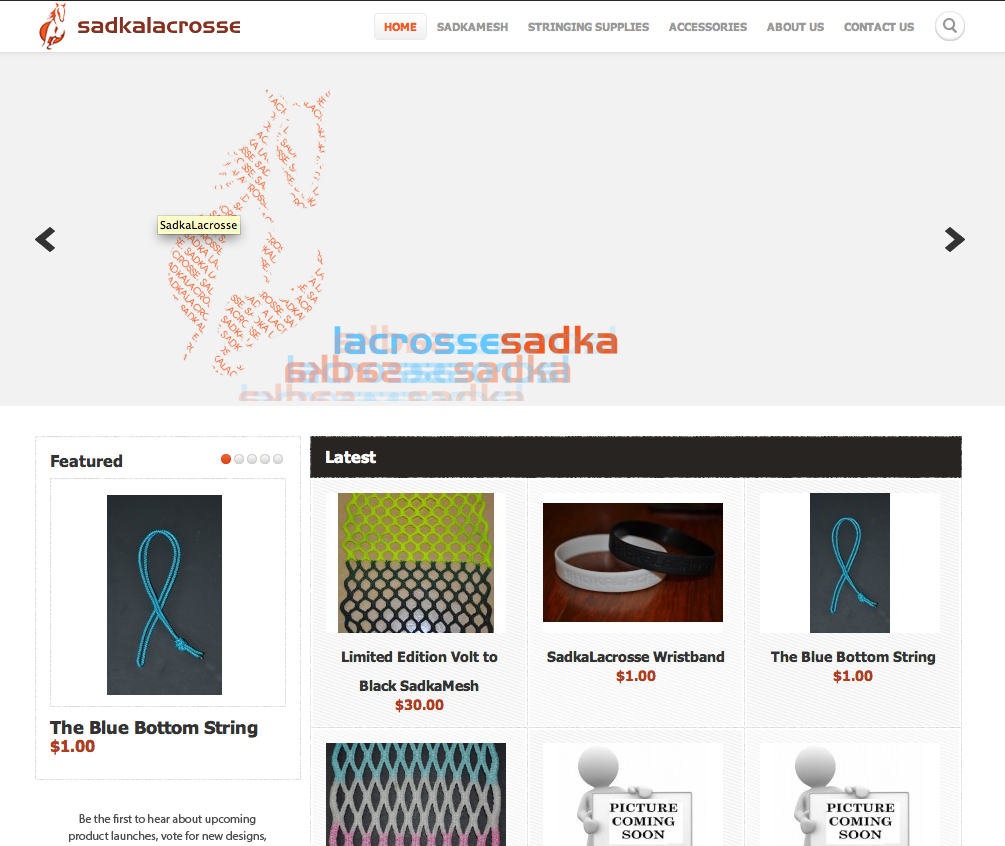 Junior Yaniv Sadka has taken his love for lacrosse and transformed it into his own business, Sadka Lacrosse.
Sadka Lacrosse
is an online store where customers can buy lacrosse equipment and SadkaMesh.SadkaMesh is a product created by Sadka himself that is a "waxed lacrosse mesh which allows the lacrosse stick to keep its pocket shape in intense weather conditions. It features All Temperate Technology which holds pocket shape by bending water right off the mesh and reflecting heat. This allows for the consistently smooth and reliable release that all lacrosse players love," Sadka said. "I made my own prototypes and did my own 'research and development.'"SadkaMesh is manufactured in his own kitchen and backyard, and Sadka doesn't need a patent because the wax treatment is confidential. One of Sadka's customers is the assistant coach of the Syracuse lacrosse team in New York.The idea for Sadka Lacrosse sprouted from the success that Sadka had buying and selling lacrosse equipment on eBay and lacrosse forums brought him."I quickly discovered that the growing sport of lacrosse was a great business opportunity," Sadka said.Students who know of Sadka Lacrosse and have been able to witness Sadka's business side are often blown away with the amount of professionalism and devotion that Sadka devotes to the brand.
"Not a lot of kids our age could do what Yaniv does. It really is impressive and I think he's going places with this business. When he first told me about Sadka Lacrosse, I was taken by surprise that someone our age could actually reach such heights in a business venture like his," junior Milan Walls-Smith said.
Throughout this process, Sadka has received the most support from his trusting family.
"My family has really supported me. My father trusted me with $1000 in credit at the start of the business for the development of SadkaMesh as well as funds to purchase initial supplies. My older brother, Yoni, helped me with the website and logo design, while my oldest brother, Yaron, has began to help in making the product. I cannot thank my family enough for their willingness to help with my new and exciting entrepreneurial venture," Sadka said.
Sadka plans to expand the business by offering a larger variety of merchandise and promoting the Encore Brand.
"This year, I look forward to expanding into lacrosse stringing services as well as promoting the Encore Brand, an apparel company founded by professional lacrosse player Jonathan Christmas," Sadka said.
As his business expands, Sadka hopes to one day have Sadka Lacrosse be a staple in the growing lacrosse world.