Journalism students attend 2018 NHSJC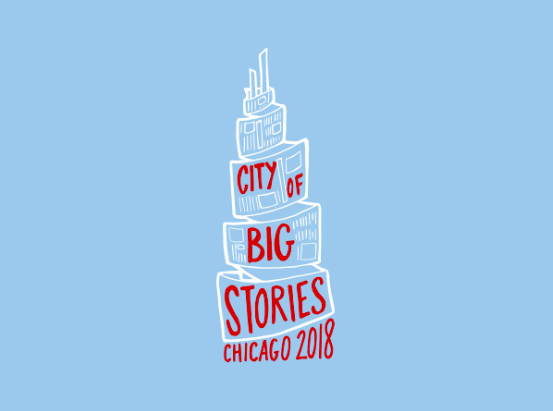 Sam Bernstein managing editor
Members of Highlights and Watchtower recently attended the National High School Journalism Convention (NHSJC) in Chicago, Illinois. The student journalism groups spent four days in Chicago, learning about both journalism and Chicago's influence on the world of media.
Students arrived in Chicago on Wednesday, Oct. 31 and attended the convention on Thursday, Nov. 1 through Sunday Nov. 4. At the bi-annual convention, attendees participated in a wide range of journalistic events, including breakout sessions led by journalism experts (most notably Pete Souza, former president Barack Obama's personal photographer) from across the country, local media tours and a write-off of the student's choice. Three Highlights members placed in their competitions, including senior managing editor Sam Bernstein in commentary writing, junior staff writer Ava Seccuro in sports writing and sophomore staff writer Alya Mehrtash in news writing. One Watchtower member placed as well, sophomore staff writer Eva Levin won in Yearbook Copy/Caption: Academics. On top of all that, Highlights alumnus Jason Harward, Evan Minniti and A.J. Wolken won an award for their 2017 multimedia package "New turf renovation promises safer experience for athletes".
"Winning felt really good. I was kind of surprised about winning because I knew that everyone I was competing against is exceptionally talented," Mehrtash said. "Winning made me feel like journalism is really something I'm good at and that I could pursue."
Another event at the conference was the college fair held at the convention hotel. Students were able to interact with admissions counsellors from some of the most prestigious journalism schools in the country. One student, senior staff writer Jude Binkley, made the most of the college fair.
"One of the schools I've been interested in is the Walter Cronkite School of Journalism at Arizona State University and I was able to talk to their associate dean of admissions, who is the person who actually looks directly at my application," Binkley said. "I made sure to leave a lasting impression on him and let him know why I wanted to go to the Cronkite School and he got to see me more as a journalism student, which is typically not well represented by your college application. A few hours after our conversation, I checked my email and saw that I got into the school and I'm incredibly excited about that."
The journalism department attends both the fall and spring NHSJC events every year. For journalism advisor Gaby Doyle, having students win write-offs gives her pride in her publications and she plans on continuing to chaperone at future conferences.
"I think [attending the NHSJC] is an invaluable opportunity for students to learn from professionals from around the nation, to network with other journalism students and to compete at a national level."
Students in the journalism department will be attending the spring conference on April 25-27, 2019 in Anaheim. All underclassmen in the journalism department will be allowed to attend.