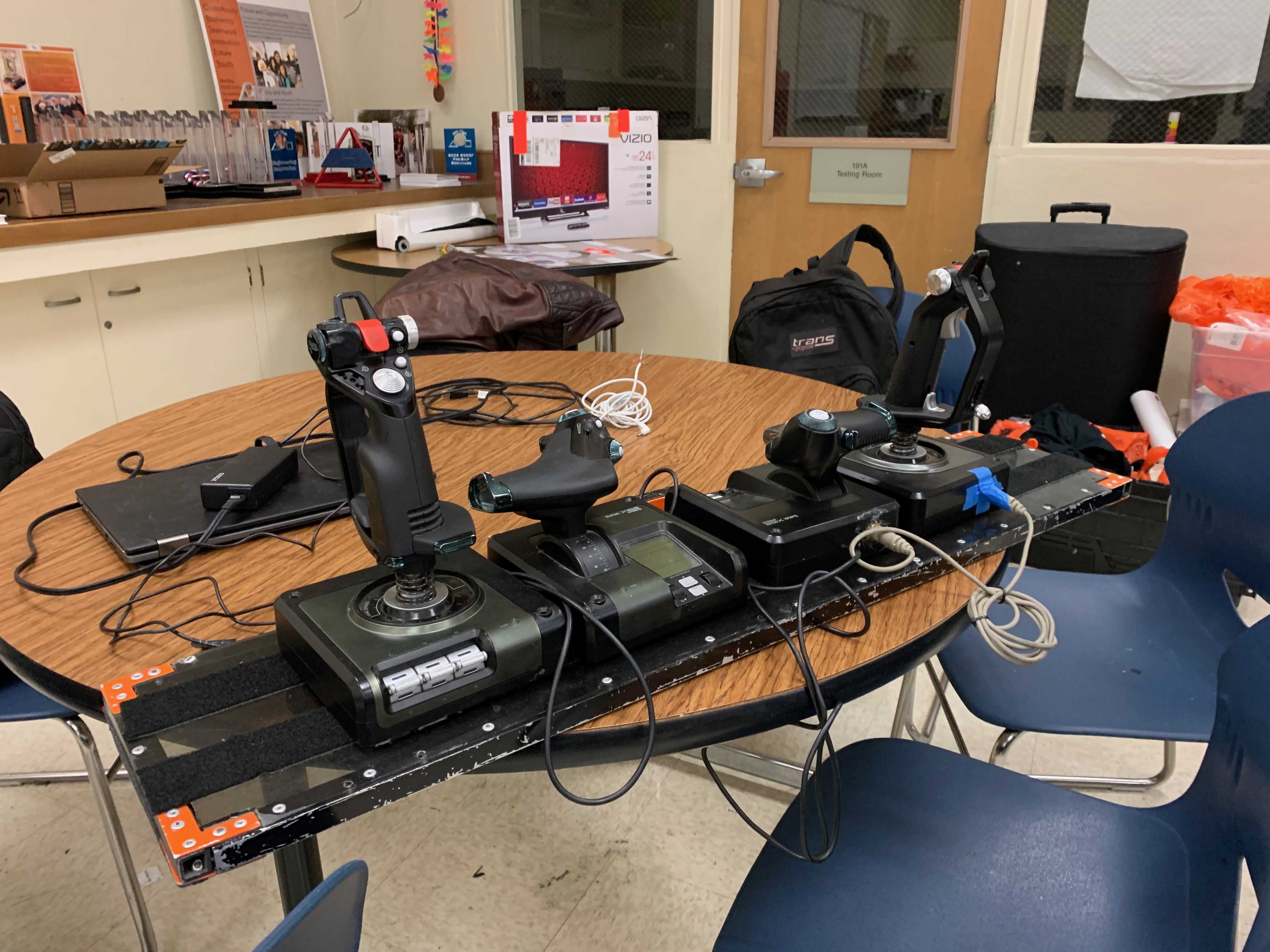 Robotics class knows more about how robots are made and what entangled steps there are during the process than other students (unexpected development of self-consciousness, for instance). The Beverly's Robotics class is an example of how robots are "born".
The Robotics class consists of three subgroups: programming, engineering and business. As the name recalls, involved students work hard to build a real robot, devoting at least three hours daily to make sure progress is made and everyone is to finish their tasks on time. Given six weeks for a single project, students also prepare for their upcoming Robotics Competition, the closest one taking place on Feb. 27.
"I just think robotics is a great environment to learn more about engineering programming, and how to run a business and a business plan and how to earn money for nonprofit business," junior Donya Noubahardstan said. "Right now we're working on getting sponsors, writing letters. We're trying to get hoodies for free, so we're reaching out to different companies."
It's one thing to build a robot, but it all becomes a complicated and yet unifying process when competitive feelings kick in. In the competition, the robot should be not only working but also able to shoot balls into goals, put tubes onto racks, hang on racks and balance on balance beams. All of these are objectives that students, coaches and mentors are working on together.
"The most interesting thing about robotics is meeting new people. When we go on competition, you meet people from Turkey, from Israel, from Japan, Korea, and it's just so cool to meet people that are doing the same exact things as you for six weeks," Noubahardstan said.
With six weeks of planning, building and programming, the team stumbles on all sorts of obstacles, whether it's a technical issue or business one. The team practices in order to be able to fix the robot if it breaks. According to Robotics teacher John Castle, the hardest part doesn't relate directly to the process itself.
"They're hard workers and very industrious critical thinkers. The hardest part is just keeping them organized," he said.
Noubahardstan, however, finds time to be the biggest challenge..
"The hardest part of robotics, I think, is dealing with all the stress and the time constraint. Because we're usually build season we usually hear all the time and we have so many things to do at once and there's just so much to do, you kind of get like, stressed out easily, and you burn out easily. So just staying up to the pace and like getting everything done when it's supposed to be done, it's very difficult," Noubahardstan said.
The Robotics class has a little more than a month left until the first week of competition comes. While the stress is present, so is the stimulus; everyone is busy with her or his own tasks. The business team is working on getting sponsors, hoodies for free, reaching to different companies and writing the chairman's essay to prove why they're better than other teams. The engineering team is in the process of building a "body" for the robot, from the prototype to cutting it out of the metal themselves. The programming team, divided into two groups, practices a code on the robot while using an Xbox gamepad to control it, and learning C++ to move on to Java next year (for beginners). As time goes by, every single member makes an impact on the common goal; show Beverly Robotics at its best.
"The build team is doing extremely well, which means that unlike last year, we're going to have a lot of time to do a really good job of electrical. So I'm very happy about this year. And yeah, we're making, they're making a lot of progress, which means that our job will be successful," Sasha Aubisphaa, a member of the programming team, said.
Story continues below advertisement