Senator Kamala Harris announces 2020 bid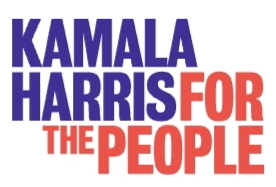 Sam Bernstein managing editor
Senator Kamala Harris (D-CA) announced her bid for the presidency on Monday, Jan. 21 becoming the first California politician to run for president as a Democrat since 1992. This follows just two years in the U.S. Senate and six years as the California State Attorney General.
"I love my country," the junior senator said in her announcement video. "And this is a moment in time where I feel a sense of responsibility to stand up and fight for the best of who we are."
Harris, a career Democrat, announced her candidacy on the popular daytime television show "Good Morning America."
"I am running for President of the United States," Harris announced to co-hosts Robin Roberts and George Stephanopoulos. "And I'm very excited about it."
Harris, who is known by pundits as a center-left liberal, has previously given support to some progressive policy ideas, such as Medicare-for-all and a Green New Deal, earning praise from the left side of the Democratic party. Soon after her inauguration into the Senate, Harris co-sponsored a Medicare-for-all bill with Vermont senator and likely 2020 primary opponent Bernie Sanders. Harris most recently endorsed universal health care during a CNN town hall on Monday, Jan. 28 at Drake University in Des Moines, Iowa.
"The idea is that everyone gets access to medical care, and you don't have to go through the process of going through an insurance company, having them give you approval, going through the paperwork, all of the delay that may require. Who of us has not had that situation, where you've got to wait for approval, and the doctor says, well, I don't know if your insurance company is going to cover this? Let's eliminate all of that. Let's move on," Harris explained to CNN's Jake Tapper.
Harris has stayed along party lines with her economic policy. The junior senator vetoed Trump's Tax Cuts and Jobs Act in 2017, and in 2018, she proposed a bill to lower taxes on lower and middle-class households and raise taxes on corporations.
Harris has also shown a willingness to defend other major issues in the Democratic agenda, with one of the most prominent being her defense of undocumented immigrants. As senator, Harris supported San Francisco's controversial "sanctuary city" policy, the Deferred Action for Childhood Arrivals program (DACA) and the DREAM Act.
Harris is one of the first prominent Democrats to reject donations from corporate political action committees (PACs) for her presidential campaign.
While Harris has supported progressive economic ideas, she has leaned away from the left on other policies, such as the use of prison labor under her guidance to fight the 2018 California wildfires. She's also drawn criticism from progressives over some of her actions as AG, including her support of truancy, the death penalty and her heavy persecution of people who have committed drug-related crimes. These policies may hurt her chances with a more progressive base, and progressives are egging on traditionally leftist candidates to run for president, such as the previously mentioned Sanders and South Bend, Indiana, mayor Pete Buttigieg.
The California Democratic primary will be on March 3, 2020. Televised debates will begin in June 2019.