Review: 'Critical Role' mixes infamous tabletop game, roleplay, professional actors
"Critical Role' is a weekly live-streamed "Dungeons & Dragons" game show where a bunch of nerdy voice actors sit and play, becoming the characters. Critical Role is no ordinary show; it isn't aired on TV and doesn't hold special visual effects, relying on dungeon master's story-telling and players' roleplay. It can be either watched on Youtube or listened to as a podcast, which, considering the crew's great job at changing voices according to their characters, doesn't confuse the listener. It's no ordinary show, but that doesn't mean you shouldn't give it a chance if you're in search of something new and exciting.

An episode's average length is four hours, including a break in the middle of the game, pauses for fanarts, advertisements and video clips made specifically for "Critical Role". The current season is live-streamed every Thursday at 7 p.m., with no specific script whatsoever, the story's path wholly depends on the players' choices. Even though there are two seasons at the moment, you don't need to watch the first one to catch up with the second. Both seasons are completely different stories with different characters, and the connection between both stories can be only traced by the crew's jokes.

Matthew Mercer, a voice actor and veteran in "Dungeons & Dragons", is a dungeon master. He narrates the story, acts as NPCs and leads his group of players through the made-up fantasy world. He doesn't participate as a player (not in the "Critical Role" series, at least), but the game and plot entirely depend on him. As far as the season goes, his startling craftsmanship and astounding story-telling struck daze and inspire hundreds of viewers. Not everyone can tell the story the way he does.

The story begins with Mercer's description of the region, history and rumors of the current political situation, smoothly focusing on one specific place where players meet each other – as characters – for the first time. The story opens with Caleb Widogast, human wizard (played by Liam O'Brien), and Nott The Brave, goblin rogue (played by Sam Riegel), who spend their morning in the local tavern. Lead by her urge of having shiny things, Nott notices a bunch of gold coins on one of the tables, where the three other main characters are currently sitting: Jester, tiefling cleric (played by Laura Bailey), Fjord, orc warlock (played by Travis Willingham), and Beauregard, human monk (played by Marisha Ray). Both companies get involved into a conversation, during which playful and straightforward Jester tells Caleb he really needs a bath, and soon distract themselves with the new duo that enters the tavern – Mollymauk Tealeaf, tiefling blood hunter (played by Taliesin Jaffe), and Yasha, aasimar barbarian (played by Ashley Johnson). Mollymauk, a rather colorful individual, tells Jester her fate with tarot cards and invites everyone to see their circus show this evening. Eventually, everyone agrees, starting to bond very slightly.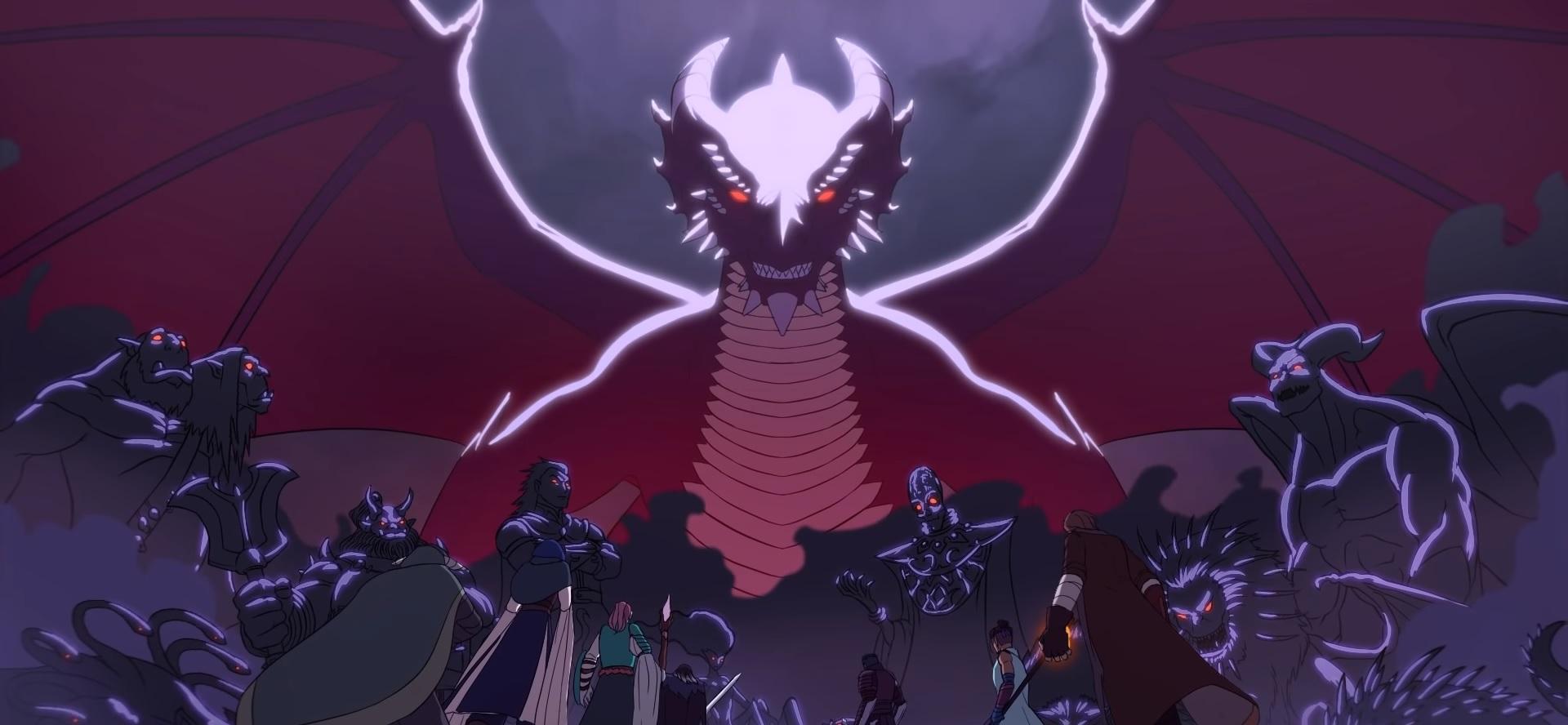 That's when their adventures begin.

"Critical Role' is a specific show if you compare it, for instance, to "Good Place", "Hell Kitchen" and other shows you usually see on TV or Netflix. It might be confusing for someone who has never heard of "Dungeons & Dragons" before but can raise the interest nevertheless. The crew is charismatic and always cracks jokes during episodes. Considering their professionalism in acting, they can make you feel like you're in a story yourself, listening to their specifically adjusted voices and Mercer's voice effects, who can mimic people's speech as well as one that belongs to the beast, animal or even inanimate object.

The whole cast of "Critical Role" is adults, but that doesn't mean it's boring or dull (it might be a concern if the viewer is a teenager). If you give a couple of episodes a try, you'll see how silly actors act from time to time. It's a good variety for a serious setting with occasional dark moments (which the cast handle very good as well) and a plentiful source of memes. No show can do without memes. Moreover, a whole lot of references are made – about states, music, the 70s, etc – which, taking into account the fact that everything happens in the fantasy world where none of the mentioned references actually exist, is hilarious and breaking the fourth wall for fun.

There is no need to worry about the lack of content. Thousands of critters (people who watch "Critical Role") are making beautiful art regularly, as well as cosplays, blogs dedicated to "Critical Role" only and much, much more. The contingent of "Critical Role" is a nerdy family which welcomes newbies readily – the viewer doesn't even need to watch the show (it can be listened as a podcast on the way to work, for instance) to settle in and become a part of it.

Title: "Critical Role"

Rating: 9.7/10 (IMBd)

Runtime: approximately four hours per episode (including breaks)

Personal rating: 10/10