Follow up: fraudulent Smollett attack invalidates true victims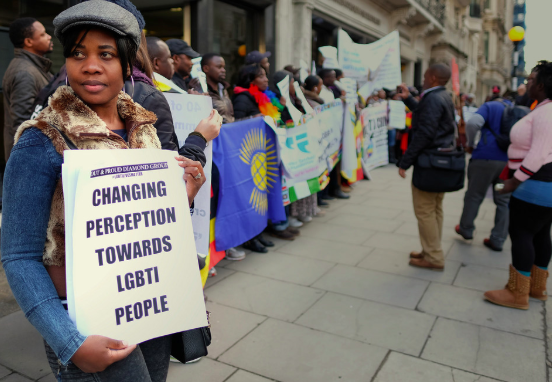 Ava Seccuro staff writer
After a grueling investigation, it was discovered that "Empire" star Jussie Smollett hired and paid two brothers, Abel and Ola Osundairo, $3,500 to orchestrate an attack against him on Jan. 29 in Chicago.
This is disappointing, to say the least. Smollett's lies not only create problems for himself and everything he represents, but his falsified accusations also contribute to the continued invalidation of true victims of hate crimes.
As the investigation of Smollett's case deepened, his motivation is still unknown; however, executives on the show doubt he staged the attack because of dissatisfaction with his salary. There are speculations that due to the fact that his debut album did not "hit the charts" as expected, he was "stressed out." Perhaps this could have compelled Smollett to attempt to make his poor album sales soar with a hoax. Nevertheless, gaining more public attention might create sympathies among the public, but his newfound relevance in media will only gain him irreversible consequences.
This debacle perpetuates a cycle of illegitimacy and maltreatment among marginalized groups. Not to mention, his lies make his former supporters look asinine, giving more ammunition to racists and homophobes who will use Smollett's story to strengthen their hateful agendas.
The invalidity of Smollett's attack offsets all of the progress made this decade toward taking action against hate crimes. While as little as 2 percent of all police reports of crimes are fraudulent, those seem to be the ones that stick. If one case out of thousands, especially one that is heavily covered by the media, sets a precedent of fabrication, it tarnishes the reputation of legitimate victims of such crimes.
More importantly, once certain groups are targeted as pawns in a hoax, dissenters can use the lies portrayed against the entire community. No matter how innocent the rest of the community may be, opponents of that group or cause will find a way intentionally alienate marginalized groups and make claims against them that will forever damage any progress made.
Although Smollett's case is deemed fraudulent, that does not mean we should now pay less attention to crimes of the caliber which he orchestrated against himself. We should pay even more attention to hate crimes following the aftermath of Smollett's path of destruction.
It's disgusting to use one's identity for personal gain, but we can't prevent the way others act, and we can't change others' preconceived notions. However, we can be more aware of how to discern what is actually true.
It would just be easier to treat victims under the presumption of innocence, but any accusation needs to be properly fact-checked in order to move forward and effect productive change. As responsible citizens, what we can do to prevent cases like Smollett's from warping public opinion is let others know that false police reports are like a needle in a haystack. Regardless, every accusation should be perceived seriously and unbiasedly.