Baking mug cakes: a simple recipe to try in quarantine
Leia Gluckman staff writer
Mug cakes have recently appeared across different social media platforms ranging from Instagram to Pinterest. These tasty morsels come in a variety of flavors like chocolate, matcha or carrot-ginger and never fail to please taste buds. The cakes are vegetarian, but can be made vegan with a couple of simple swaps.
All mug cakes start with some basics: flour, sugar and baking powder. For people with gluten sensitivities, alternative recipes can be found across the internet. Any recipes that include milk can also be made with milk substitutes like oat milk. 
Below are two simple and mouthwatering recipes to create a delicious mug cake!
Matcha Mug Cake
This matcha mug cake tastes like a latte with its creamy texture and sharp flavors. At its simplest state, this topping-free cake brings out the flavors of a traditional Japanese tea.
Matcha Mug Cake Recipe: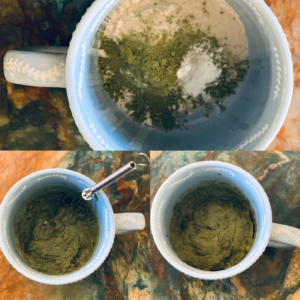 To your microwave safe mug, add and mix the dry ingredients first.
Slowly add and mix the wet ingredients to your dry mixture until batter is smooth.
Bake in the microwave on high for 60 seconds.


4 tablespoons of all-purpose flour
1 teaspoon of matcha powder
¼ teaspoon of baking powder
1 tablespoon of white sugar
3 tablespoons of milk (preferably nonfat)
½ tablespoon of vegetable oil

Chocolate Mug Cake
This chocolate mug cake runs closer to a chocolate lava cake with its gooey texture and decadent flavors. Garnishing with fresh fruits helps add a layer of depth to this classic recipe.
Chocolate Mug Cake Recipe: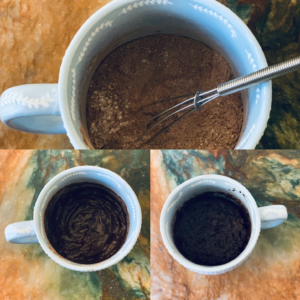 To your microwave safe mug, start by mixing the dry ingredients.
Slowly add the wet ingredients and stir.
Bake in a microwave on high for 90 seconds and garnish with strawberries, raspberries or Nutella.



4 tablespoons of flour
3 tablespoons of sugar
2 tablespoons of cocoa powder
½ teaspoon of baking powder
3 tablespoons of milk
1 tablespoon oil, vegetable or canola
1 teaspoon of vanilla extract