Students learn through ILC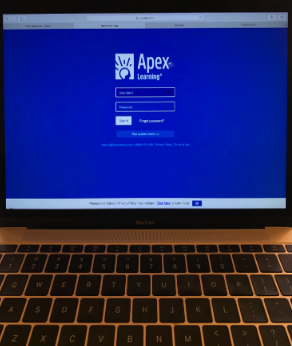 Lillian Esagoff staff writer 
Nick Kay staff reporter
Daria Milovanova staff reporter
Marilyn Palacios staff writer 
Before the beginning of the school year, students were asked to choose if they would complete their distance learning through Beverly Live classes or through the Independent Learning Center (ILC). Those who chose the ILC found a program that helps students work at their own pace in the best environment for them.
There are currently 96 elementary students participating from grades TK- 5th grade. 45 students between grades 6th -8th grade. With 155 students from grades 9th – 12th grade. In years past, ILC did not offer TK- 8th grade students this option. In years past, ILC would have about 45-60 students in the ILC from grades 9th – 12th. 
The ILC website cites its purpose as "supporting our students who learn better in a non-traditional classroom setting, who are unable to participate in regular school due to factors such as career opportunities or mental health suitability."
Junior Yan Menezes, a student participating in the ILC, is assigned a number of quizzes every Monday that are required to be completed by the end of each week. The entire semester follows a baseline format of weekly self-paced quizzes and tests, which provides students the ability to be self-sufficient in their study habits and time. Similarities between live teaching and ILC is that students use Apex, a software to access lessons, quizzes, etc… 
"On Apex, we are expected to finish quizzes and assignments by the due date to stay in pace to finish everything by December," Menezes said. 
It is suggested that students should work around five to seven hours a day in order to maintain a constant flow of work per day. 
"I usually work five hours a day, or I at least try to do that," Jutabha said.
All of the students meet with their course/subject teacher for one hour each week, which allows the teachers to assist with any questions students might have. 
ILC English teacher Paul Batcheller specifically meets with 12-14 students for one hour. To combat having all of his work on one day, Batcheller "spreads [the meetings] out throughout the week." 
The students interact with their teacher one-on-one, which allows them to get to know each other better,  understand what is expected, and figure out the best ways to help each student be successful in school. 
"I feel like I can establish more of a personal relationship in a one-on-one environment with students, and be more helpful and more calm and spend more time helping them," Batcheller said. 
Assistant Superintendent of Educational Services of the Unified School District Dustin Seemann oversees the English language program as well as state testing and instructional materials. Seeman noted that there are some challenges that are being worked around.
"Students that are abroad…sometimes are nine hours ahead or behind us, so we try to schedule and provide the appropriate services for those students and make sure they are staying up so we are not creating any educational gaps for them," Seemann said. 
Students are "motivated to continue their own studies." 
"Most of our students that are in the typical independent center are working actors, some of them are modeles, some are professional athletes so a lot of them are very self motivated they are not only doing a lot outside of school, but they are also self motivated in just wanting to learn and being very successful." Seemann said.