Students explore conference, boring city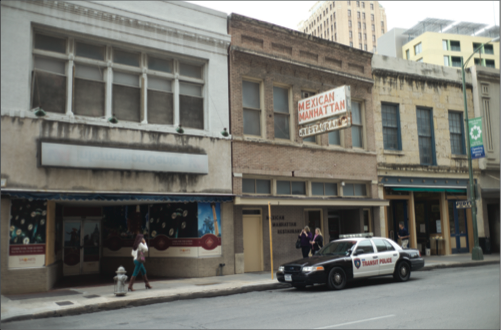 Jessica Saadian, staff writer
From Nov. 30 print edition
Members of Highlights traveled to San Antonio to learn more about journalistic writing at the JEA/NSPA National Fall High School Journalism Convention from Nov. 15-18. While in the city, students were able to visit several of San Antonio's downtown attractions, including the Alamo, a historical site; Tower of the Americas, the second tallest observation tower in the United States; and La Villita, an art village. San Antonio has interesting tourist attractions, but it was not as entertaining as I had expected.
The main tourist attraction is the River Walk. It feels like its own little town. People can tour the River Walk by boat and learn about the history of San Antonio. With lights hanging from trees and outside of restaurants, the River Walk looks gorgeous at night and serves as the main attraction for evening entertainment.
After spending several days in San Antonio, going out to eat meal after meal of Mexican food lost its luster. A person can only have a certain amount of quesadillas and refried beans.
One restaurant that I will never go back to is Rio Rio Cantina. Not only did my waitress take a long time to bring out my salad, but the food did not even taste good. The dressing was an unusual shade of pink and was too thick to even pour on the salad. In addition, there were whole pieces of lettuce on my plate, which the chef refused to chop. To top it all off, there was an ant in the salad and the waitress did not even apologize for the disgusting creature on the plate.
San Antonio is extremely different from Beverly Hills. There are not any expensive cars parked on the streets, but many horses and carriages roam around. People in Beverly Hills are always in a rush to go to places, but the people in San Antonio are calm and in no hurry to get anywhere.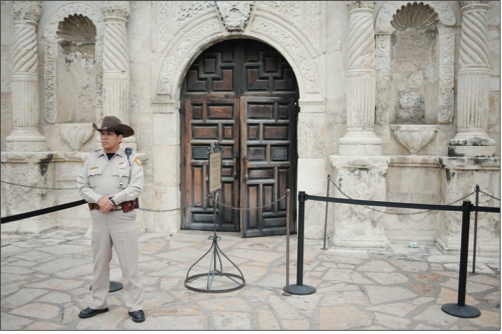 Streets in San Antonio seemed empty during the day. It was easy to get lost because many streets looked the same, and it was difficult to ask people directions because many of them were tourists.
Waking up bright and early to go three workshops, required by the National Scholastic Press Association to teach students about journalistic writing, was difficult, but definitely worth it. The keynote speakers each had their own personal stories and it was interesting to hear how they got to where they are now.
There were many memories that I had in the city and when I look back, I will definitely laugh at my experience in San Antonio. It was an amazing trip with the Highlights crew because we enjoyed each other's company. Unfortunately, San Antonio is not a place I would go back to, because downtown San Antonio is, after all, boring.