Pasha Farmanara, web editor-in-chief
From Nov. 30 print edition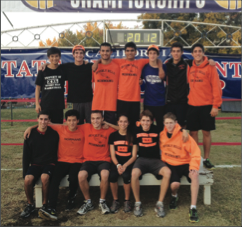 Cross-country made history at the CIF State Cross Country Championship, with Sydney Segal placing first in state and the boys qualifying for the championship for the first time ever in Beverly's 85 years of existence and placing 12th out of 23 competing teams.
The boys' squad went in with high expectations due to their prior state ranking.
"Our goal was to come in the top five in the state," senior Chanan Batra said.
This year's team was in sync and knew exactly what to do to be successful.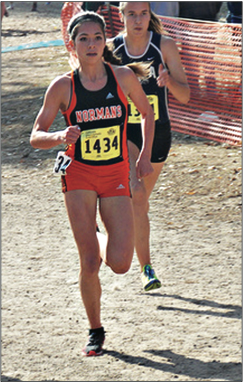 "This year we really had a complete team, and everyone was on the same page in terms of what our goals were," Batra said. "We had 12 guys training together all year and each person understood and accepted his role on the team."
The team was led by Eli Flesch (16:10) in 28th place and Batra (16:25) in 45th place. They were followed by Aaron Wolfe (16:33) 57th place, Sean McAlister (17:11) 126th place, Michael Redston (17:20) in 140th place, Sebastien Vericella (17:22) in 141st place and Aaron Karlin (17:27) 147th place.
"At first everyone was disappointed with our result," Batra explained. "However, Coach Fisher did a great job of reminding us how big it was to be the first team in Beverly's history to make it to the California State Finals. Everyone ran their hearts out and I couldn't have asked for a better six guys to line up beside me."
Sydney Segal competed as an individual and placed first, making her the CIF State Cross Country Division 3 champion.
"I expected to win state since I was undefeated the whole year," Segal said. "I was extremely nervous because winning would be the perfect way to end a perfect season."
Segal took the lead early and was able to maintain the lead throughout the entire race, ending with a time of 17:40.
Segal's next step is to compete on Dec. 1 at the 9th annual Nike Cross Nationals.
Both Segal and the boys' team accredited the team's success to Coach Fisher, who has coached at Beverly for four years.
"My freshman year was his first year as head coach," Batra said. "Coach Fisher single-handedly turned the program around. He set high expectations for us and gave us the guidance to achieve those expectations."
Story continues below advertisement