From rock star to photography teacher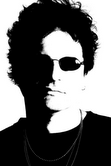 Aurora Hamner, cub writer
Switching from the life of a unsettled rock star to a mellow high school photography teacher seems like a career jump in the opposite direction to most. Moving from being on tour with famous country band
Alabama
to teaching teenagers how to develop film may seem unlikely, but for photography teacher Tim Briggs, this was a successful career change
.
Briggs first became interested in music in the 1960s, listening to folk music such as Bob Dylan and witnessing shows for bands such as the Beatles. He taught himself guitar, and had years of experience playing with countless bands, including Alabama, which he toured with for eight years.
Briggs still enjoys playing today and has even introduced his children to the music industry. His youngest son, Taylor, regularly plays guitar and performs with the School of Rock. Briggs also frequently enjoys playing guitar with his sons outside of school, teaching them new tricks and simply enjoying playing music together. Outside of his job as a teacher, Briggs also has interests in sailing, photography and the already stated musical arts.
"I really like playing music with my sons," Briggs said.
After his music career, Briggs decided to become a teacher. Specifically, a photography teacher, leading to become chair of the Technical Arts Department.
"I decided to become a teacher because my brother was one, so it seemed a feasible option," Briggs said.
Along with being chair to a department, Briggs not only interests his students in the art of photography but also keeps them thinking of him as being one of the 'chillest' teachers in the school.
"Briggs is really good at getting the students interested in photography as well as getting them to think he's a really cool teacher overall," junior Reina Hess, a third year photography student said.
"I really like to get you guys into cool stuff so that you're having some fun and actually interested in what you're learning," Briggs said to his advanced photography class last week.