Service Learning to possibly host prom dress drive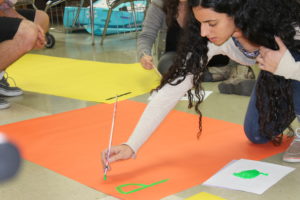 Brenda Mehdian, staff writer
Service Learning will be partnering up with the "I Have A Dream" Foundation-Los Angeles to host a prom dress drive.
The
"I Have A Dream" Foundation-Los Angeles
 is an organization aimed at helping underprivileged children by providing a variety of resources such as mentoring, academic enhancement, cultural enrichment and more.
Prom dresses will be donated to girls who may not have the chance to attend prom or who would have a difficult time purchasing their own prom dresses for financial reasons.

"Service Learning wanted to do this because we know prom is an event all students look forward to, but not all students have the resources for a night that can be quite costly.  It is important to us because we feel that everyone should be able to feel good about themselves on their prom night because it is a night that they will always remember," senior and Service Learning member Chanel Taghdis said.

Chair leader Gracelyn Koshy and committee members Taghdis, Nathan Haiimpoor, Joseph Pinhas and Stefan Lachkar organized the drive this year."Many outside organizations and charities have prom dress drives at this time of year. So Service Learning [asked], 'Why can't we?'," Koshy said.
According to Koshy, students at Beverly have been very generous in the past with donating dresses, and Service Learning hopes the same generosity will carry through this year.
Service Learning's goals for this event are to have as many dresses donated as possible in order to help the most number of girls as possible. Any dress of any length can be donated as long as it is appropriate to wear to prom. Students can bring in dresses they have worn in the past and can even ask siblings, other family members and friends from different schools to donate.
The dresses will be collected at House C or in Ms. Halimi's room, and those collected by Service Learning will be displayed for girls at Lincoln and Wilson High Schools in East Los Angeles to choose from for their special night.