Federal sequester causes another district budget reduction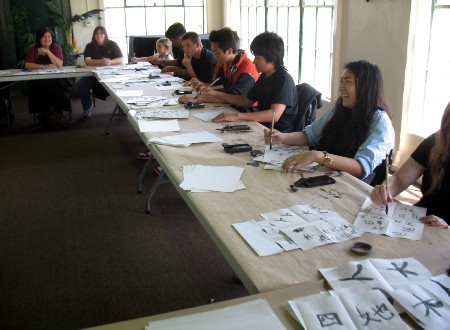 Kevin Park, staff writer
The federal sequester is expected to cause a serious damage to Beverly Hills Unified School District's (BHUSD) budget plan for the 2013-2014 fiscal year.
As a result, BHUSD approved of the 2012/2013 second interim budget with a positive certification, including the implementation and revision of the District's fiscal stabilization.
This restructuring includes downsizing of K-5 teaching services, K-8 library teaching services, high school teachers on special assignment positions for Western Association of Schools and College accreditation facilitation, high school Mandarin Chinese teaching services and adult education English as a second language teaching services.
"The focus was not on the schools, but on those programs that were deemed less crucial, though we all agree the cut programs are important," Board of Education member Lewis Hall said.
The Beverly Hills Education Association (BHEA) shared its disappointment in its newsletter The Consensus by stating, "What about the impact upon two professionals who gave up positions at other schools in order to come to BHUSD? One year later they receive a layoff notice."
Hall explained in response to the BHEA's comment, "The inconsistency has come from the State of California that has reduced each year the money we receive. Each year we have had to adjust based on our revenue."
One of the most notable changes that will directly impact Beverly Hills High School is that the Mandarin Chinese course is now expected to be completely phased out by 2017.
"No one wants to see any program and department being cut. We would like to see them rather grow," Foreign Language Department Chair Corinne Carlson said.
In order to help BHUSD's plundered fiscal condition, the city of Beverly Hills has granted $2,850,000 in a one-time payment using its local revenue. In addition, Beverly Hills Education Foundation (BHEF) is attempting to raise donations from students and parents as well.
"BHEF has requested $1,000 per student as a donation to help fund our diverse programs. We are working to eliminate the structural deficit from our budget so that we are not continually faced with making these cuts at the mercy of the state. A public education is free, but a great education is not," Board of Education student member Jason Friedman said.
Hall also shared his accordant concern, "My biggest personal concern is whether or not the parents and community are willing to step forward and donate to our schools. Palo Alto brings in more than $4,000,000 a year. Beverly Hills residents can certainly match and exceed this amount, but will they? Do they care for our students and education? We will soon know."
Despite of two recent interim budget restructurings, BHUSD's fiscal management process has not been adjourned yet. According to Hall, the board is anticipated to have more meetings to discuss further restructurings after seeing how much BHEF can contribute through donations to stabilize BHUSD's ongoing financial calamity and provide quality public education.