Hollywood needs to honor diverse films, filmmakers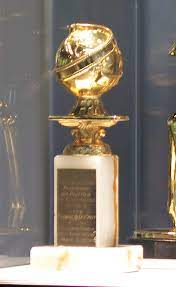 Abby Wolf, staff writer
From the stereotypical depiction of Mammy in "Gone With the Wind" to the use of blackface in "The Jazz Singer", racism has always been prevalent in Hollywood.
Currently, not one out of the 87 members of the Hollywood Foreign Press Association (HFPA) is Black. This is not an unfortunate coincidence. It's an example of the racism Hollywood is notoriously known for.
Actors and actresses are well aware of this and made it clear that things need to change at this year's Golden Globe awards.
"The point is, even with stupid things, inclusivity is important and there are no Black members of the Hollywood Foreign Press. I realize, HFPA, maybe you guys didn't get the memo because your workplace is a back booth of a French McDonald's, but you gotta change that," co-host Tina Fey joked during the Golden Globes ceremony.
With the Oscars rolling around on April 25, we are reminded of the 2016 awards, when no Black directors were nominated for the best director category. Not only was this upsetting, but later finding out that not a single Black director has ever won in this category was even worse. This meant that the Oscars had never awarded directors such as Spike Lee or Tyler Perry, people who heavily influenced modern filmmaking.
Later in 2019, the film "Green Book" won best picture, beating out the "BlacKkKlansman". Directed by Spike Lee, "BlacKkKlansman" depicted the true story of Ron Stallworth, a Black detective who infiltrated the Ku Klux Klan. "Green Book", directed by Peter Farrelly, followed the true story of a Southern white chauffeur to Dr. Don Shirley, a world-renowned Black pianist.
"Green Book" had the opportunity to tell the story of a talented, Black man and his journey through the South during a time when blatant racism was normalized and accepted. Instead, the film idolized the white man. Not only did "Green Book" appropriate Dr. Shirley's story, but they won over the film that told a more interesting story of a Black man striking down stereotypes in the Ku Klux Klan.
This win upset many, including Spike Lee, causing him to leave his seat in disgust.
In this year's Golden Globe nominations, the HFPA improved upon previous years' mistakes by including more diversity in both the nominees and winners. Even with these improvements, many Black films and shows were snubbed by the HFPA, including "Judas and the Black Messiah", "I May Destroy You", and "Da Five Bloods".
As we wait for the Academy of Motion Picture Arts and Sciences to release this year's Oscar nominations, I hope for a better representation of black films.
Critically acclaimed movies such as "One Night in Miami" or "Judas and the Black Messiah" deserve more praise—a praise that the HFPA did not grant.
Movies are a mirror of the society we live in. Right now, we live in a world of people screaming for change with movements such as Black Lives Matter. It's time for Hollywood to follow in the footsteps of those crying out for change.