Supreme Court plans to overturn abortion rights cases, students react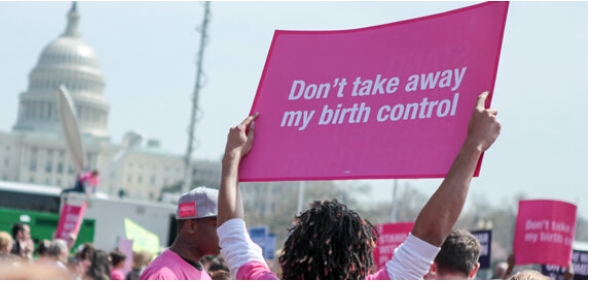 Defne Onal managing editor
POLITICO released a leaked draft majority opinion from the U.S. Supreme Court that would overrule Roe v. Wade (1973) and Planned Parenthood of Southern Pennsylvania v. Casey (1992). These landmark cases limited the ability of the government to interfere with a woman's right to an abortion.
In Roe v. Wade and Planned Parenthood of Southern Pennsylvania v. Casey, the Supreme Court ruled that a woman's right to privacy meant that states could not totally ban abortion. After Casey, states could only ban abortions in cases where the fetus would be viable. According to the Guttmacher Institute, most states have some restrictions on abortion services after viability or 20 weeks of pregnancy. Some states have "trigger laws" that would ban or put stringent restrictions on abortion once Roe and Casey are overturned.
In a Highlights poll of 67 students, 83.7% of students voted "no" to wanting to see the SCOTUS completely overturn its Roe decision.
"I'm outraged. I'm not angry because, 'Oh my god, I can't get my abortion next month.' That's not it. I'm outraged because I feel so underrepresented. I might never have to get an abortion in my life, but that's not the point. The point is to know that I can," junior Sima Arslan said.
Aside from agreeing with Arslan's anger about the overturning, senior Jordan Poltorak expressed her "pro-choice stance" and noted that the ruling will disproportionately affect women of color.
"As a woman in California, I know that I will not be affected by it too much and I am grateful for that," Poltorak said. "However, I am upset for all the women who live in states that will be largely impacted if Roe v Wade is overturned. Additionally, I know that women of color will be impacted the most by this decision, and I am upset for them as well."
Senior Jessica Smiler expressed that the draft opinion made her feel unsafe and dictated how other people lived their lives.
"When they started discussing the possibility of overturning Roe v Wade, I was like, 'This could possibly affect me.' Even if I'm trying to be safe with birth control and contraception, and a pregnancy occurs, I would not have control over my own body. That scares me because I'm someone who wants to be in control of everything," Smiler said. "If I was forced to carry a pregnancy to term, that would be horrible. That's not the way that we as a society should function."
91% of 67 students agreed with Governor Gavin Newsom's actions to improve access to abortion. Smiler also applauded Newsom's actions regarding abortion services.
"Unfortunately, California is merely a state. This is a nationwide issue. I think that our nation is becoming divided. When it comes to abortion, like in Texas, with that ridiculous ban on abortion after six weeks, which anyone with a basic fundamental understanding of the menstrual cycle can tell you is outrageously restrictive. Compared with that, I think that I appreciate the way that Governor Newsom responded to the draft majority opinion," Smiler said.
Senior Jayden Bulexa also expressed deep concern about the draft opinion.
"Ending a pregnancy is a common decision people make and shouldn't be compared to murder," Bulexa said. "Also, a lot of people tend to view abortions as an impulsive choice. In actuality, it seems to be difficult and expensive to get. In the end, it's a woman's private decision."