2022 Color Wars sparks healthy competition
This past Wednesday (Nov. 2), our school's annual Color Wars event took place in the Swim-Gym from 5 P.M to 7 P.M. All grade levels made their way to their sections and got ready for the games by getting each other excited and painting each other's faces with their grade color. 
All grades were certain on winning, and sophomore Jurnee Burrell-Williams was no exception.
"I have passion in our team, if we don't get first, which we will, we will definitely at least get second," says Burrell-Williams, who did in fact get second place.
The competitiveness between grades takes an important role in raising our school spirit.
"The importance of Color Wars is to provide students with a fun after school activity, where they get to compete with their class to create school spirit, to create pride in their class, and provide students with a social outlet," Mr. Nick Henggeler, activities director of ASB, said. "It's honestly just meant to be fun, by playing games on the swim gym floor with people riled up and excited."
The games started off with basketball free-throws, which the sophomores won. When the game of tug-of-war started, the freshman and sophomore teams both got the most competitive. 
The freshmen's sponsor, Mr. John Castle, began tugging on the rope to help the freshmen, causing outrage throughout the sophomore class. The rest of the sophomores ran onto the gym floor and began helping their team out, getting a point with the help of the juniors and seniors.
Despite this victory, the seniors ended up beating the juniors and sophomores in tug-of-war.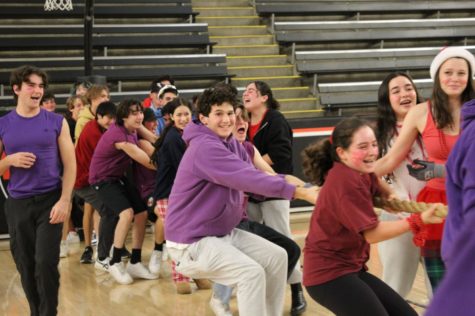 Next up was the human ring toss game, which was won by the seniors.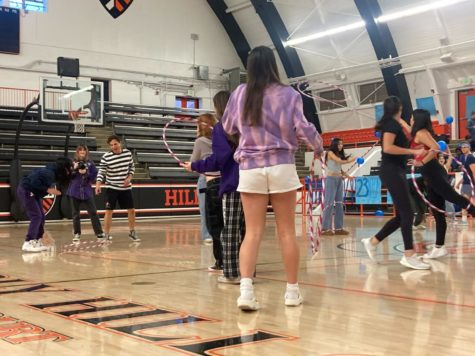 The dodgeball game was sophomores vs. freshmen and seniors vs. juniors. The freshmen won the first game and the seniors won the other. 
During the limbo competition, both sophomores and juniors got a point. In the end, two remaining sophomores and one remaining junior could bend so far back that the pole reached its last level and the students still remained/were still in the game.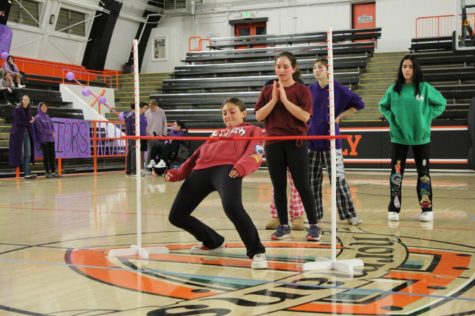 After limbo, the sophomores played a game of crab soccer against the freshmen and won 2-1. The seniors beat the juniors 2-1 in crab soccer as well, both winning grades getting a point.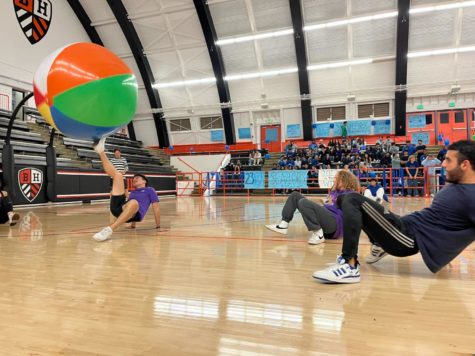 The three-legged race was heated as the two teacher sponsors of each grade were tied to a student of their height. The two groups stood across from each other and had to race across the gym to tag one another. The sophomores won that game. 
At the end of the night, the sophomores were tied with the seniors, so the two grades played a tie-breaking game of basketball. The seniors excitedly won this one and claimed this year's title of Color War Champions.