The Weeknd and Ariana Grande release "Die For You" remix
Pop artists The Weeknd and Ariana Grande released a remix of The Weeknd's song "Die For You" off his 2016 album "Starboy". This remix is a wonderful new improvement to one of The Weeknd's most popular songs.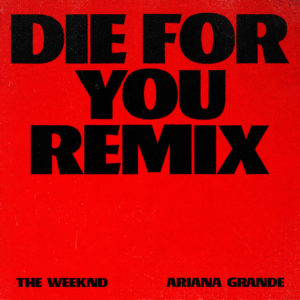 Fans of The Weeknd and Grande were both surprised and excited when the collab was first announced. The pair's last duet was a remix of The Weeknd's "Save Your Tears"  (2021).
"I was really excited. I really liked the original 'Die For You,' and Ariana Grande just makes everything better" sophomore Nicole Gorbacheva said.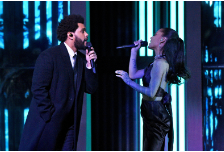 Grande added harmonies and vocals to the song that were not in the original. She had her own verse in the remix which enhanced the original song. Both of their voices blended well together.
"They sounded very natural and they should perform more songs together," Biology teacher Mr. John Castle II said.
Although "Die For You" has been out for several years, this remix makes it feel like a whole new song. 
"I like the original song, but Ariana Grande just makes [the song] a little bit better. When I heard the harmonies, I was transcended," sophomore Elisha Rhie said. 
The Weeknd and Ariana Grande remix satisfied and hyped up their fans, causing the song to return to the top of the charts. This collab brings hope for more remixes from them in the future.