Students perform in annual talent show
JANUARY 18 — Beverly held its annual talent show. This entertaining event took place in the auditorium at Beverly Vista Middle School (BV), and the show's performances ranged from singing and dancing to ventriloquism. Each performer did a great job on their acts!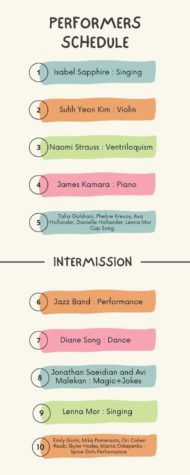 This talent show was especially important for some of the seniors who wanted to be in the show for their last year of high school.
Before her performance, senior Emily Gorin talked about her lip-sync to "Wannabe" by the Spice Girls with her "best friend group." She said how she was "super excited" because the performance was "sending out this year with a bang." 
The audience was full of excited students, teachers, families and even district board members who enjoyed the show. 
"I absolutely loved watching the show tonight," Board Member Mary Wells said. "I loved so many of the acts because there was such a diverse amount of talent. I really can't say that I had a favorite, I was just very impressed by the breadth of talent."
Each performer worked hard to perfect their act, but a winner had to be chosen. The four judges—Beverly teachers Ms. Rachael Kaufman, Ms. Sam Wilson, Sr. Jose Sanchez and Mr. Aaron Robertson— had the challenging task of choosing the winner.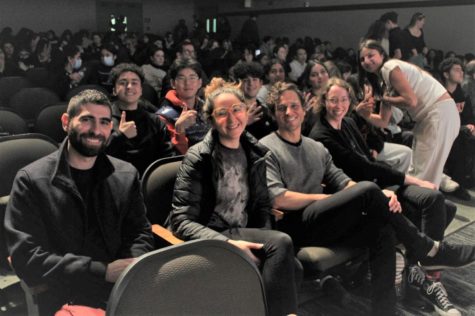 When the show itself was over, the audience and the judges voted for the top three winners of the talent show. 
The votes are in: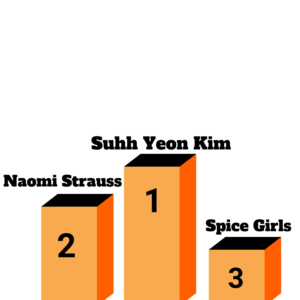 Senior Suhh Yeon Kim was very enthusiastic about her win.
"I feel amazing because I have been playing in the talent show at BV since I was in second grade and I haven't missed a single year," Kim said. "This is my senior year, so it's a great way to end it." 
This year's talent show was overall a success, keeping expectations high for next year's.