ASB holds St. Patrick's Day event
On March 17, ASB held a St. Patrick's Day event at lunch on the second floor patio. The event was filled with guessing games, scavenger hunts and so much green.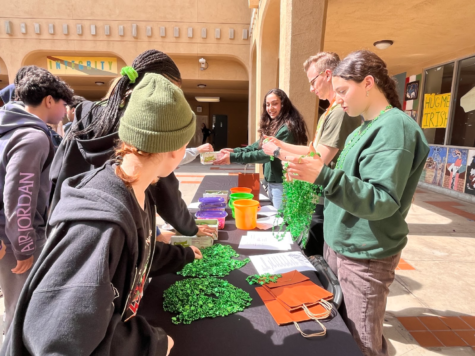 ASB passed out gold coins and green four-leaf clover necklaces throughout lunch.
ASB also made a guessing game for students, as they decorated the table with candy-filled Tupperware's.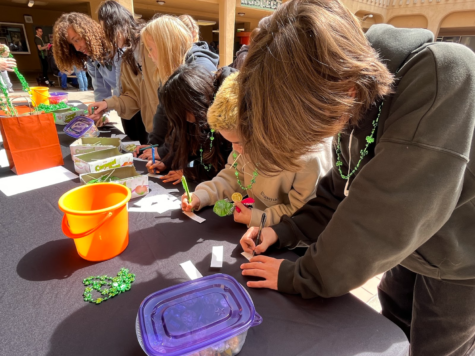 "You guess [how many candies are in the Tupperware's] now, and we'll deliver [the candy] to your third period on Wednesday if you're the closest," Activities Director of ASB Nick Henggler said.
The fun didn't stop there. ASB next held a scavenger hunt called the "Lucky Leprechaun Hunt." Each participant was given a list of six treasures they needed to find.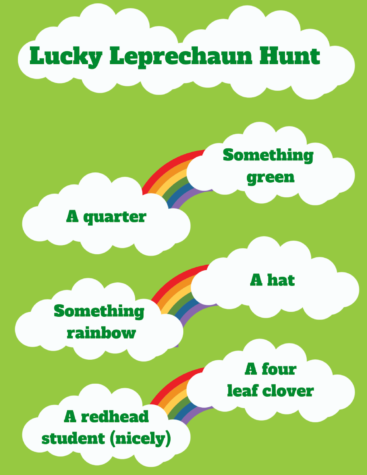 One of the participants was sophomore Tali Goldkorn. She finished the scavenger hunt in a matter of minutes, running around the second floor patio in search of her treasures. 
Goldkorn finally pulled (ginger) junior Harper Flynn (nicely) by the arm and rushed her over to ASB's table, completing the last task on the hunt and claiming her victory. 
"I've never been prouder," Goldkorn said. "This is probably one of my biggest accomplishments."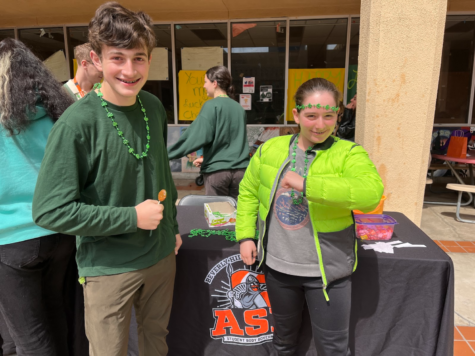 ASB made the holiday much more memorable to students than it would have been without the event.
"I would have forgotten St. Patrick's Day even existed, so thanks BHHS ASB," Goldkorn said.