A night to remember: Prom 2023
MAY 13—  ASB hosted "A Night in Hollywood" senior prom at the Avalon in Hollywood. 
Students walked a red carpet to the entrance of the venue where a photographer met them for prom photos in front of a large LED screen displaying the theme. Chaperones Mr. Aaron Roberts, Ms. Courtney Scott, Sr. Jose Sanchez, Ms. Rachael Kaufman, Ms. Susie Fox, and Mr. Nickolas Henggeler greeted students as they entered.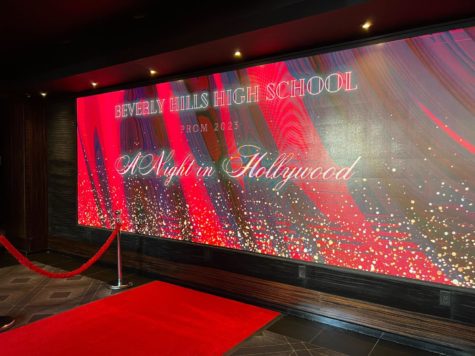 The venue featured a dance floor, booths with tables and second floor balcony where students could take pictures. "Prom was BEAUTIFUL! Such a wonderful venue," Ms. Scott said.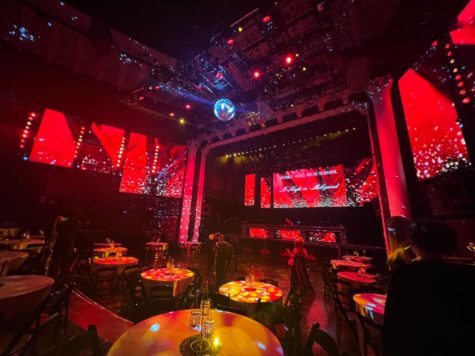 ASB also had a DJ playing music on the stage, a photo booth and a 360 boomerang station.
As students began filling in, they sat down to eat dinner and then moved to the dance floor. "The food was stellar, the music was pumping, and everybody made a memory to cherish," Mr. Roberts said. 
Later in the evening, prom queen and king— Charlotte Walker and Peter Lojdl— were announced with the rest of the prom court following behind them. "It was a cool experience. It really is a once in a lifetime thing," Walker and Lojdl said.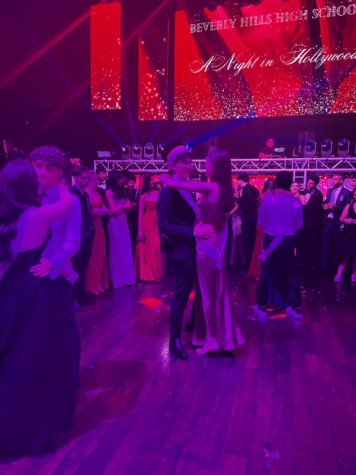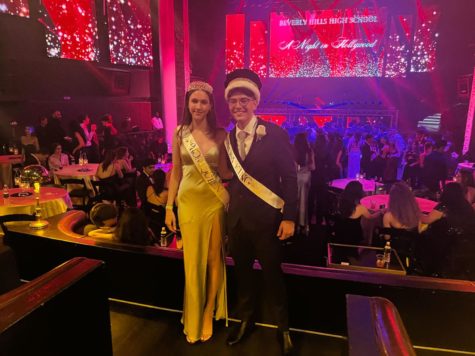 There was an overall positive consensus of prom being one of the best events ASB hosted this year. 
"It was so much fun! It was the best school event," Mika Pomerantz said. 
"Prom was a life changing experience. I just want to get dressed up in a suit with the boys and go to dinner," Jonah Kashani said.
"It was magical. The vibe and aesthetic of the venue was very unique and I didn't expect it to be as good as it was. And the drinks were top notch luxury," Cole Summers said.
The senior class was definitely left off with a night to remember.